2022-2023 Distinguished Speaker Series: Dr. Bertram Malle
Mon, September 26, 2022 5:30 PM at Psychology 118
Join the MSU Cognitive Science Program as they welcome Dr. Bertram Malle of Brown University to give a lecture titled, "Human and Machine Morality." This is the first lecture of their 2022-2023 Distinguished Speaker Series.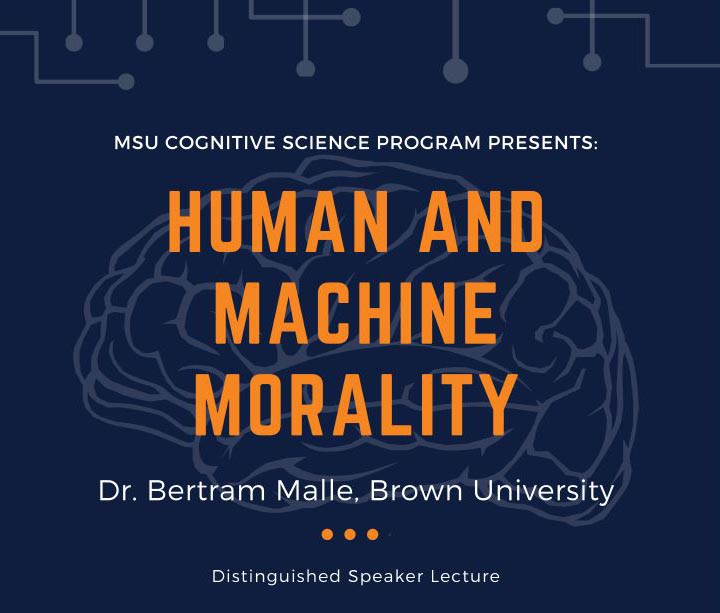 Details for this and all cognitive science events can be found at: https://www.cogsci.msu.edu/index.html
This event is open to the public. 
Psychology 118
316 Physics Rd
East Lansing, MI 48824