Dr. Rebecca Campbell honored with University Distinguished Professor designation
June 19, 2023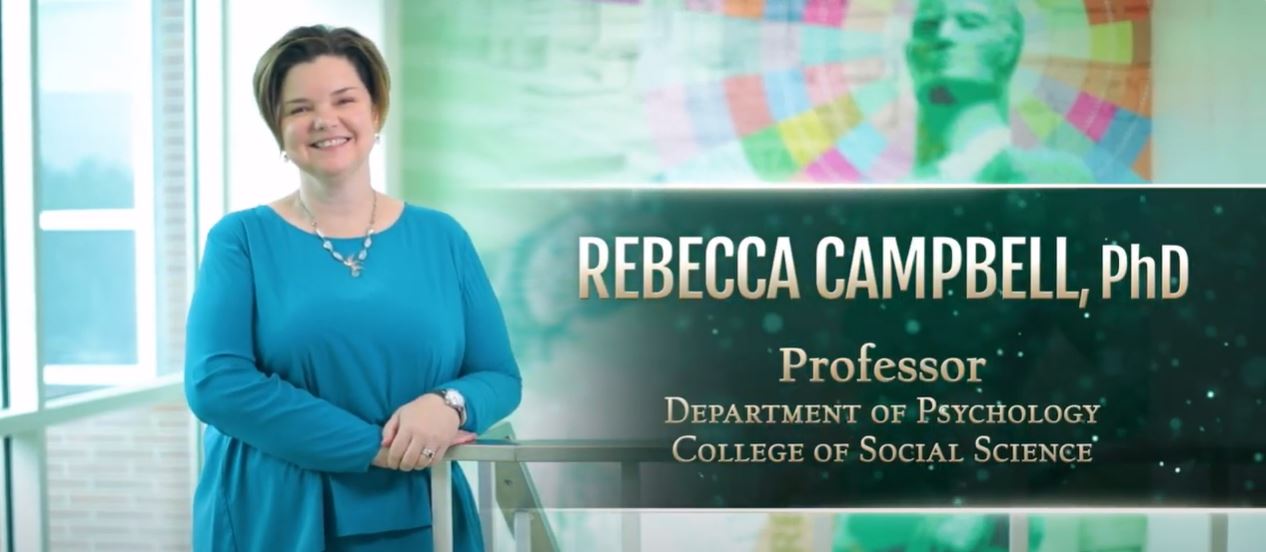 Ten Michigan State University faculty, including Dr. Rebecca Campbell, have been named University Distinguished Professor in recognition of their outstanding achievements in teaching, research and public service.

The designations were recommended by Interim Provost Thomas D. Jeitschko, Ph.D., and Interim President Teresa K. Woodruff, Ph.D., and approved by the MSU Board of Trustees at its June 16 meeting. Designations were effective immediately.

The recognition is among the highest honors that can be bestowed on a faculty member by the university. Those selected for the title have been recognized nationally and internationally for their exceptional teaching, outstanding record of public service, and scholarly and creative achievements.

Individuals holding the professorship will receive, in addition to their salary, a stipend of $5,000 per year for five years to support professional activities.

A reception to honor the newly designated University Distinguished Professors will be held on Nov. 28.

The newly named University Distinguished Professors are: 
Watch a video of Dr. Campbell sharing about her work and what it means to be named a University Distinguished Professor.