Dr. Deborah Kashy Receives the College of Social Science's Lifetime Achievement Award
May 4, 2023 - Shelly DeJong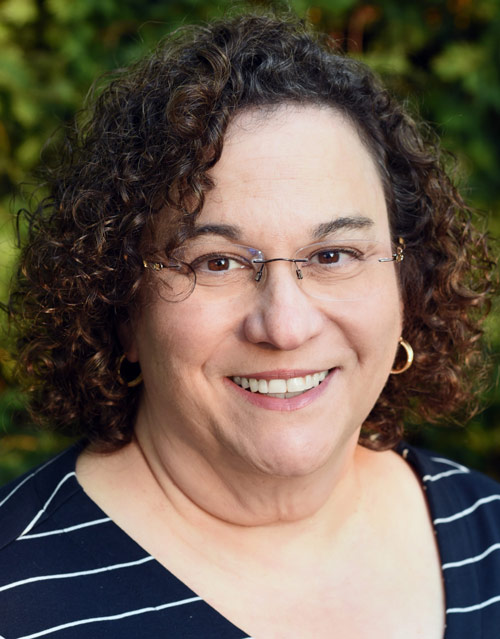 Dr. Deborah "Debby" Kashy, a social psychologist, has recently been awarded the College of Social Science's Lifetime Achievement Award for Teaching, Research, and Service. With nearly 25 years of service at Michigan State University, Dr. Kashy has established a record of remarkable achievements in scholarship, instruction, and mentorship, as well as exceptional service to both the University and the field of social psychology. 
The Lifetime Achievement Award honors faculty with over 20 years of service at Michigan State who have excelled in teaching, research, and service. This is the highest recognition given by the College. 
Dr. Kashy is a methodologically oriented social psychologist who received her M.S. in applied statistics and her Ph.D. in social psychology from the University of Connecticut. She specializes in the statistical models appropriate for dyads and groups. 
Dr. Kashy has authored over 140 publications, received over 32,000 citations, and earned multiple awards. Among her notable contributions is co-authoring a reference book on analyzing dyadic data, Dyadic Data Analysis, which has become the go-to resource for social scientists and has been cited over 7,000 times. Additionally, she has demonstrated her dedication to educating the next generation of social scientists by being a patient and approachable instructor and mentor to countless Ph.D. students. 
Dr. Kashy's specialization has made substantial contributions to multiple areas of social psychology. Her research has made important contributions to the understanding of the role of relationships in social behavior, including close relationships, group dynamics, and interpersonal perception. 
"Dr. Kashy has a remarkable record of service both internally and externally. She is selfless with her time and always does her homework," said Dr. Brent Donnellan, psychology professor and former chair of the department, who is currently the Dean for Student and Academic Affairs for the College of Social Science. "She is willing to invest her energy and heart in building and maintaining community. She is an outstanding citizen of the university, college, and department."   
A Lasting Impact on Social Personality 
Dr. Kashy has had a major influence on social psychology through her continued service in editorial roles for over twenty years. She has also been senior associate editor, associate editor, and consulting editor for top journals throughout her career including Personality and Social Psychology Bulletin and Personal Relationships.  
With her impressive authorship and over 32,000 citations, Dr. Kashy is also one of the most cited members of the MSU Psychology Department. 
She also provided week-long workshops on dyadic data analysis in which she trained and taught many other psychologists while improving how research is conducted. Her many contributions have recently been recognized by winning the 2021 Methodological Innovator Award from the Society for Personality and Social Psychology. 
A Generous Citizen of Michigan State 
Throughout her career at MSU, Dr. Kashy has been the instructor for the first statistics course that all Psychology graduate students are required to take. Her excellence in instruction and mentorship has earned her high praise from her colleagues and former students.  
"Debby's service through her teaching is extraordinary," said Dr. Ann Marie Ryan, who has worked with Dr. Kashy for over 20 years. "The hundreds of doctoral alumni from our department have benefited from Debby's training. Debby has always made time for students and continually thinks of ways to improve instruction to help them achieve." 
Dr. Kashy has also received three teaching awards—the 2005 Social Science Alumni Distinguished Teaching Award, the 2005 Teacher of the Year in Psychology, and the 2005 Psi-Chi Professor of the Year Award. 
In addition to her research and teaching, Dr. Kashy has been heavily involved in service to the University. She has served on numerous committees, has helped guide the Department of Psychology through chair searchers and various task forces, and even had a major role in planning and implementing the move into the department's current building. 
"Debby has given our department, college, and MSU as well as our discipline countless hours of outstanding service, with a continued focus on maintaining quality and integrity in how policies and processes are implemented and how we treat one another," said Dr. Ryan. "I have been incredibly lucky to have had her as a colleague these many years." 
This award recognizes the tremendous impact she has had on the University and her field. Dr. Kashy's contributions have left a lasting impression on her students, colleagues, and the field of social psychology as a whole.