Caitlin Cavanagh
Affiliated Faculty
Ecological / Community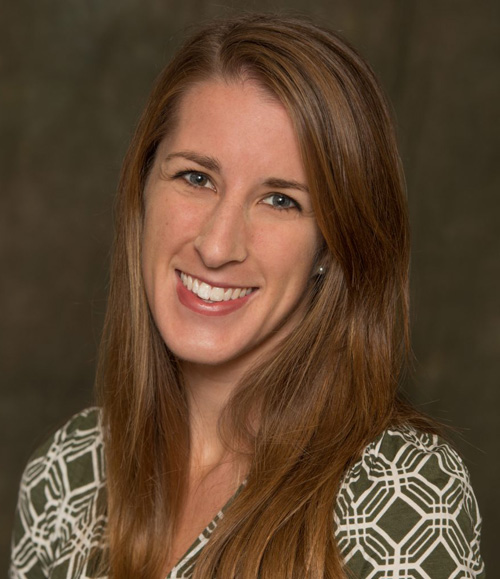 Affiliated Faculty
Assistant Professor
Criminal Justice
Ecological / Community Psychology
LINKS
https://www.theadjustlab.com/
---
BIOGRAPHY
PhD 2016, University of California Irvine
MA 2013, University of California Irvine
BA 2011, University of Rochester
Caitlin Cavanagh is an assistant professor in the School of Criminal Justice at Michigan State University. Broadly, her research focuses on the intersections of psychology and the law, and how social contexts shape adolescent behavior. A developmental psychologist by training, she is particularly interested in the dynamic parent-child relationship. Her program of research seeks to produce developmentally sound research that can improve how the juvenile justice system interfaces with youth and their families.
---
RESEARCH
The Crossroads Mothers Study
Crossroads is a multi-site, longitudinal study of first-time adolescent offenders investigating the long-term impacts of formal versus informal processing. The Crossroads Mothers study augments the Crossroads study with interviews with the female guardians of Crossroads youth, as well as official records from Child Welfare Services and the Department of Probation.
The Juvenile Risk Assessment Study
In cooperation with the Ingham County Juvenile Court and Child Protective Services, the Juvenile Risk Assessment Study investigates the predictive validity of risk assessments associated with drug relapse, sexual offending, human trafficking, and more. Longitudinal data on juvenile offending and risk are collected for all youthful offenders in Ingham County.
The Short-Term Detention Study
In cooperation with the Ingham County Youth Center, this study examines the efficacy of various programs within short-term detention in terms of facility safety and youth recidivism. Longitudinal data are collected for every youth who enters the facility, and are linked to risk and recidivism scores collected by the county.
The Adolescent Sleep & Social Development Study
The AS&SD Study examines the extent to which normative adolescent social development and sleep patterns are disrupted by incarceration. The study compares markers of social development and healthy sleep in matched samples of incarcerated youth, youth on probation, and non-arrested youth over the course of three years, and track how social development and sleep corresponds to mental health and re-offending.
---
AREA OF EXPERTISE
Adolescent Development
Juvenile Justice
Families and Social Policy
Legal Socialization
Callous-Unemotional Traits
---
PUBLICATIONS
https://www.researchgate.net/profile/Caitlin_Cavanagh
---