Kevin Ford
Faculty
Organizational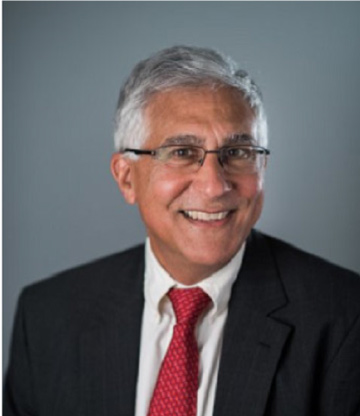 Organizational Psychology
517-353-5006
Office: Psychology 315
BIOGRAPHY
PhD, Industrial/Organizational Psychology, Ohio State University, 1983 
MA, Industrial/Organizational Psychology, Ohio State University, 1979 
BS, Psychology, University of Maryland, 1976
---
INTRODUCING A NEW TEXTBOOK
Learning in Organizations An Evidence-Based Approach by J. Kevin Ford
Copyright Year: 2021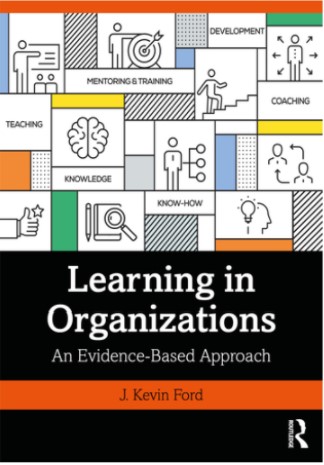 Book Description
Learning in Organizations: An Evidence-Based Approach examines the variety of systematic approaches and strategies for learning and development used in the workplace through the implementation of formal training, guided instruction, developmental job experiences, and self-directed learning.
The hallmark of Learning in Organizations is an emphasis on research evidence of what is and is not known about learning and learning strategies and the translation of that evidence to guide best practices in workplace learning and development. The book features evidence on learning principles, new learning technologies, and strategies for developing individual, team, and leadership capabilities. The content of the chapters is enhanced by the inclusion of key learning goals for each chapter, case studies, chapter summaries, best practice recommendations, and a hands-on project for use in the classroom.
Learning in Organizations provides researchers with a detailed investigation of learning practices to help drive future research. For learning practitioners, research evidence is translated into best practices that can be applied to enhance workplace learning and development. For undergraduate and graduate students, the book provides an up-to-date review of the key concepts and ways of thinking about and studying learning in the workplace.
---
RESEARCH
Kevin Ford is a professor Psychology at Michigan State University. His major research interests involve improving learning and retention in the workplace through training and other learning activities. He is known for his work on understanding key criterion work constructs such as learning and performance and in particular the study of factors that impact the transfer of learning from training to the job. Kevin also concentrates on understanding factors impacting organizational change and identifying how to build continuous learning and improvement orientations within organizations.  He has published over 100 articles and chapters. He has contributed six books including his recent textbook (2021) called "Learning in Organizations".   He has been part of several funded research projects from the National Institute of Health, The National Institute for Justice, The State of Michigan, the Naval Training Systems Center and the Air Force Resources Directorate. He is an active consultant with private industry and the public sector on training, leadership, and organizational change issues.  Kevin's contribution to the field of psychology has been recognized as he is a Fellow of the Society of Industrial and Organizational Psychology.  He received his BS in psychology from the University of Maryland and his MA and Ph.D. in psychology from The Ohio State University.
---
PUBLICATIONS
https://www.researchgate.net/profile/J_Ford
---