Kelly Klump
Faculty
Clinical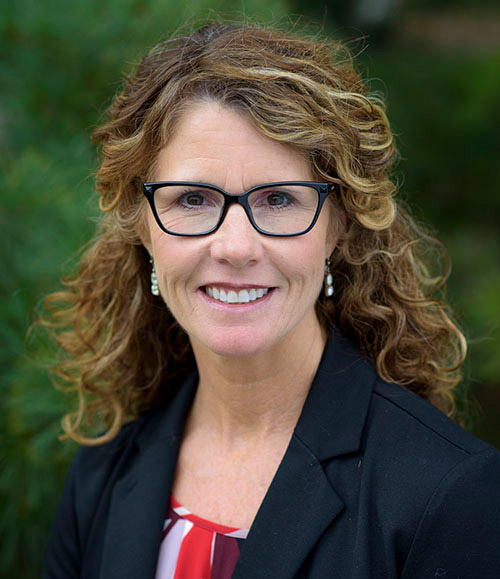 517-432-3665
Office: Psychology 107B
BIOGRAPHY
PhD, Clinical Psychology, University of Minnesota, 1998 
MA, Clinical Psychology, University of Minnesota, 1996 
BS, Psychology, Michigan State University, 1993
---
LINKS
---
RESEARCH
**Please note: Dr. Klump will not be accepting a graduate student for the fall 2022 admission class. Decisions about admitting a student in the 2023 admissions class will be made in late summer 2022. Thank you!**
The Klump lab studies the etiology of eating disorders, including anorexia nervosa, bulimia nervosa, binge eating disorder, and subthreshold variations of these disorders. Our lab is interested in understanding developmental differences in genetic risk factors across adolescence and adulthood, with a particular focus on the role of gonadal hormones in programming and activating risk across development. 
We are also interested in the ways in which psychosocial (e.g., exposure to thin ideals, weight-based teasing) and psychological risk factors (e.g., personality traits like impulsivity) interact with genetic/biological risk and lead to eating pathology.
We approach these research questions using a translational scientific framework that includes both human and animal studies. Dr. Klump co-directs the Michigan State University Twin Registry with Dr. Alex Burt, and many of our studies make use of this valuable resource. 
Current Projects:
   · Examination of the impact of oral contraceptive use (e.g., monophasic birth control pills) on risk for binge eating in female twins.
   · Identification of the neural mechanisms underlying the effects of ovarian hormones on binge eating risk using longitudinal fMRI and psychophysiological studies in women.
   · Investigation of the effects of gonadal hormones on neural development and binge eating from puberty into adulthood using a rodent model of binge eating.
Student Independent Research:
Undergraduate and graduate students are very active in all aspects of our lab. Examples of recent, independent research projects conducted by our students include:
   · Examination of the role of stress and stress hormones in mediating associations between ovarian hormones and binge eating in women.
   ·  Investigation of developmental differences in the impact of weight-based teasing on phenotypic and genetic risk for eating pathology across pre-adolescence and adolescence in girls.
    · Exploration of the ways in which exposure to the thin ideal impacts phenotypic and genetic risk for eating pathology during adolescence.
    · Examination of emotion regulation difficulties in binge eating, including their interactions with hormonal, genetic, and contextual (e.g., disadvantage) risk. 
    · Investigation of the role of parent-child relationships in the development of eating pathology before and during adolescence. 
Undergraduate students who are interested in joining our lab should contact our project coordinator, Lindsay Ackerman, at ackerm96@msu.edu.
Collaborators:
We could not conduct our work without the invaluable contributions of our collaborators here at MSU and at other universities!  Current and past collaborators include:
   · MSU: Drs. Alex Burt, Cheryl Sisk, Jason Moser, Alex Johnson, Deborah Kashy
   · Other universities: Drs. Pamela Keel (FSU), Ashley Gearhardt (U of Michigan), Adriene Beltz (U of Michigan), Michael Neale (VCU), Steven Boker (U of Virginia), Debra Katzman (U of Toronto)
Clinical and Teaching Focus
Dr. Klump is a licensed clinical psychologist who often supervises doctoral students in their psychotherapy work in the MSU Psychological Clinic.  Her areas of clinical expertise include the treatment of eating disorders, anxiety disorders, and mood disorders using a cognitive behavioral therapy framework.
Dr. Klump's teaching focuses on understanding and diagnosing psychopathology.  At the undergraduate level, she often teaches Abnormal Psychology (PSY 280) as well as writing courses on eating disorders (PSY 492). At the graduate level, she teaches the Behavior Disorders (PSY 853) course that teaches students how to diagnosis psychiatric disorders and engage in effective differential diagnosis across various developmental and cultural contexts.
---
PUBLICATIONS
https://www.researchgate.net/profile/Kelly_Klump
---