Graduate Students Kristen J. Mills and Rachael Goodman-Williams won the Caldwell Land-Grant Values Award
May 14, 2019 - Caroline Kraft
Kristen J. Mills and Rachael Goodman-Williams, doctoral graduate students in ecological-community psychology, received the Bob and Bets Caldwell Land-Grant Values Award.
This award recognizes a psychology graduate student who exemplifies public-spirited attitudes and actions that encourage each of us to bridge divides, to discover unity in common purpose, and to be a positive force for hope and possibilities. This award is typically reserved for one student, but Mills and Goodman-Williams are such strong candidates that they both received the award this year.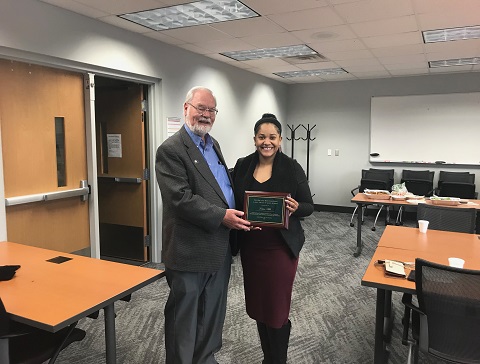 Mills' research focuses on academic resilience among ethnic and racial minority students. She promotes diversity and inclusion in the MSU community and  broader psychology community. Mills is involved in the MSU College Women Project, the Diversity Research Network in the Office for Inclusion and Intercultural Initiatives, and as a member of the Council of Graduate Students, implemented MSU's first diversity, inclusion, and sensitivity workshop for graduate and professional students. Mills also coordinated the APA's Advanced Training Institute on Research Methods with Diverse Racial and Ethnic Groups.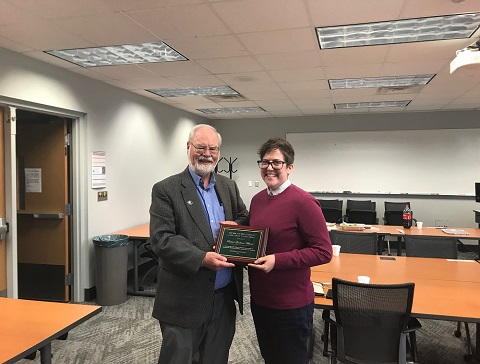 Goodman-Williams' research focuses on community responses to sexual assault survivors and perpetrators. Goodman-Williams was a community educator and coordinator for a rape crisis center in Oregon for several years before attending graduate school. She now works at Michigan Coalition to End Domestic and Sexual Violence as an evaluator for the CDC-funded DELTA FOCUS project, and she is the Education Chair for the LGBT Interest Group of the Society for Community Research and Action.
Congratulations to Kristen and Rachael!