Dr. Katharine Thakkar received the Rising Star Award from Schizophrenia International Research Society
March 18, 2021 - Psychology Department
Dr. Katharine Thakkar received the Rising Star Award from the Schizophrenia International Research Society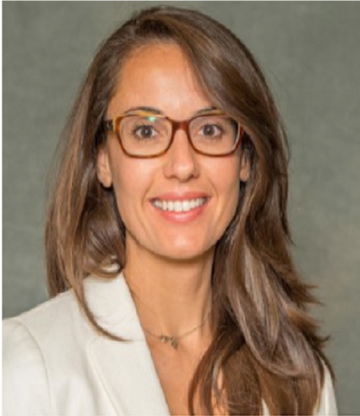 for her innovative research and her contributions to mental health research in the MSU community. Congratulations, Dr. Thakkar!
"When writing these introductions I thought I would run out of hyperbole, but Katy has raised the bar. Her research trajectory is indeed stellar, befitting a Rising Star. Not only is she intellectually rigorous, insightful, innovative, resourceful and a creative scientist but is willing to share these skills with others. Her support of the Michigan State University Mental Health Research Connect is helping to bridge the divide between mental health researchers and individuals in the community whose lives are affected by mental illness. Community members will not only serve as a research registry but will also have an input into research priorities and particularly to support research on underrepresented communities."  - Dame Til Wylkes, SIRS President
"Dr. Thakkar has shown how surface-level symptoms arise from the consequences of specific sensorimotor abnormalities and how faulty building blocks of perception and action could result in aberrant self-experiences that cascade to disrupted social behavior. These discoveries open up a new pathway for rigorous empirical investigation of self-disturbances that have often been excluded from mechanistic accounts of schizophrenia and offer sensorimotor targets for therapeutic intervention. In addition to her stellar research achievements, Dr. Thakkar has demonstrated her passionate commitment to teaching, mentoring and enhancing diversity at Michigan State University." - Sohee Park, Ph.D.