Dr. Jonathan Weaver won RCPD's Spirit of Ability Award
March 24, 2022
Each year the Resource Center for Persons with Disabilities requests nominations for the Spirit of Ability Award which recognizes leaders in the MSU community who help build an environment of opportunity and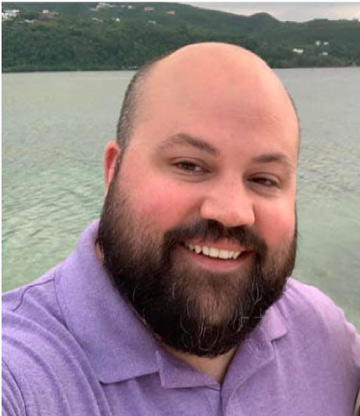 inclusion. Dr. Jonathan Weaver was nominated for the award by one of his students. RCPD had a record number of nominations this year, and Dr. Weaver was voted by the RCPD staff to win the 2022 Spirit of Ability Award.
Dr. Weaver will receive the award at the RCPD Annual Awards and Appreciation Reception on Friday, April 29th. 
The following is a portion of the student's nomination letter for Dr. Weaver: 
"Dr. Weaver goes above and beyond to accommodate RCPD students. ALL of his content is accessible for a screen reader, he has closed captioning, and he puts trigger warnings in lectures with sensitive topics. When I had him for an in person class a few years ago he set up a quiet space in his own office for me and other students with private room testing to take our exams. He also posts several different formats of his notes to make sure they are accessible for everyone. Dr. Weaver genuinely cares for his students' learning AND overall wellbeing. He is respectful of people with all identities and I could not feel more supported in his class. If anyone deserves an award for supporting RCPD students it is him!"
Congratulations, Dr. Weaver!