World AIDS Day hits close to home for psych professor Dr. Robin Lin Miller 
December 1, 2022 - Shelly DeJong
December 1 is World AIDS Day.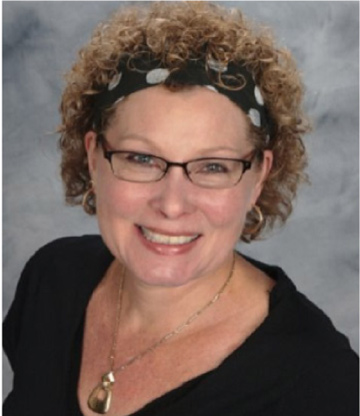 "Many people think the HIV epidemic is under control, a thing of the past. Nothing could be further from the truth," said Dr. Robin Lin Miller, a professor of ecological-community psychology at Michigan State University.  
According to this year's World AIDS Day report released by UNAIDS, in 2021, 650,000 people died due to AIDS and 1.5 million people newly acquired HIV.  
"10 years ago, we thought we could bring an end to AIDS by 2030 because of biomedical progress," said Miller. "But we are terribly off track due to complacency and failure to address the fundamental social inequalities that drive epidemics like HIV." 
A recent article from MSU describes the medical science that has long made it possible to live with HIV. But biomedical advances have not solved the longstanding problems of poor access to HIV testing and treatment.  
"The UNAIDS' World AIDS Day report details how very far we have to go to ensure the world addresses the tremendous inequalities that impede us from ending the AIDS pandemic," said Miller. 
Miller has devoted the past 37 years of her career to studying community-led responses to the HIV epidemic, working closely with communities of gay and bisexual men worldwide to bring an end to AIDS.  
Her Path to Studying the HIV Epidemic 
As a child and teenager, Miller spent her summers on Fire Island Pines, New York. This community was a safe place for gay and bisexual men to fully be themselves. As a resident of the Pines, Miller was enmeshed in the community, the freedom, and the joy of the people around her.  
As men arrived by ferry boats, she and her sister would pull their "rusty wagons laden with luggage, groceries, and party paraphernalia along the boardwalks" to each of their customers' summer rental homes. She served drinks at lavish parties. Miller and her sister "were 'adopted" for several years as the fictive sisters of two drag queens in-the-making." She was in the crowds watching the very first drag Invasion of the Pines in 1976. 
At the start of the AIDS epidemic, Miller's tiny community of 500 houses held upwards of 30 memorial services a month. She witnessed men arriving in their prime and seemingly overnight, wasting away.  
"In May they were enviable in their perfection," said Miller. "In July, the skin on their legs, torsos, and faces were blemished with cancerous lesions, a telltale sign of Kaposi's Sarcoma. Their skin hung slack from their frames, as they shuffled down the boardwalk, some barely strong enough to hold up their heads." 
It was a frightening time. Miller remembers the feeling of leaving the island in the fall and being struck by how little people outside of Fire Island seemed to know or care. 
As a graduate student, Miller started working for Gay Men's Health Crisis, the oldest AIDS organization in the world by helping to evaluate their safer sex programs. She was there for over seven years, "working alongside people who I knew might die in months."  
Miller's 35 years of living on Fire Island Pines and her over 7 years at Gay Men's Health Crisis have made her into the advocate, educator, and researcher that she is today. 
The HIV Epidemic Today 
Miller shared a video on her department's Instagram account about her background and the state of the HIV epidemic today. She shared about the devastating effect of HIV on marginalized and vulnerable communities in every corner of the globe. A few stats she shared from 2021 include: 
4,000 people became newly infected with HIV every day

 

An adolescent girl or young woman became HIV-infected every two minutes

 
One person died of AIDS every minute

 
"Today we remember the lives of the 40 million people who have died of AIDS, embrace the 38 million people living with HIV, and call attention to the work we must do to get the world back on track to end the epidemic once and for all," wrote Miller.  
To learn more about the state of the epidemic and the path forward, visit https://www.unaids.org/en.