Jessica S. Saucedo
Graduate Students
Ecological / Community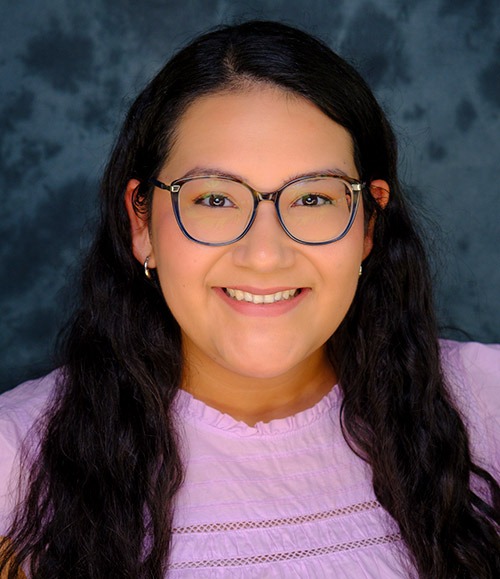 Ecological / Community Psychology
BIOGRAPHY
MA, Ecological-Community Psychology, Michigan State University, 2021
BA, Psychology, Cal Poly Pomona, 2018
While in high school, I realized my family and I lost our Indigenous cultural connections decades ago. That led to my interest in learning about and working with Indigenous communities. Through my work with community partnerships, I've developed an interest in early childhood research. I dedicate my research to support the health and wellbeing of Indigenous children and families through community-engaged research and evaluation.
---
LINKS
Twitter: @jssaucedo23
LinkedIn: https://www.linkedin.com/in/jssaucedo23/
---
RESEARCH
How does Native culture and language support Native American children's wellbeing and health? How do Michigan Native community members define health? How can Indigenous food sovereignty efforts in Michigan be better supported?
These are a few of the questions that I explore in my research. My work fits into three broad areas: health, culture, and environment.
As a member of the Wiba Anung, a collaboration between researchers at MSU and the Inter-Tribal Council of Michigan (ITC-MI), I work to support the health of Native children through food security and Indigenous food sovereignty efforts. Funded by the Michigan Health Endowment Fund and guided by the 13 Moons nutrition education curriculum, I've worked to develop culturally grounded materials for Native Head Start Classrooms in Michigan.
I'm currently conducting a systematized review to learn how participating in Native culture and/or Native language supports the development of 3- to 5-year-old Native American children. In addition to this, I am a research partner at the Tribal Early Childhood Research Center where I collaborate with the Native Language and Culture Community of Learning to refine various instruments used among Tribal Head Start programs across the nation, such as the Native Culture and Language in the Classroom Observation (NCLCO) survey and the Classroom Assessment Scoring System (CLASS).
Please feel free to reach out to me with any questions about my work!
---
Media
Podcast highlighting Wiba Anung
Together Towards Well-Being: Jessica Saucedo's Journey as a Community Psychologist
---