Celebrating Our Graduate Students
The MSU Psychology department is proud to have a number of excellent graduate students nearing the end of their Ph.D. programs. Our doctoral students are interested in a variety of topics from autistic youths to work team coordination. Please join us in celebrating their achievements.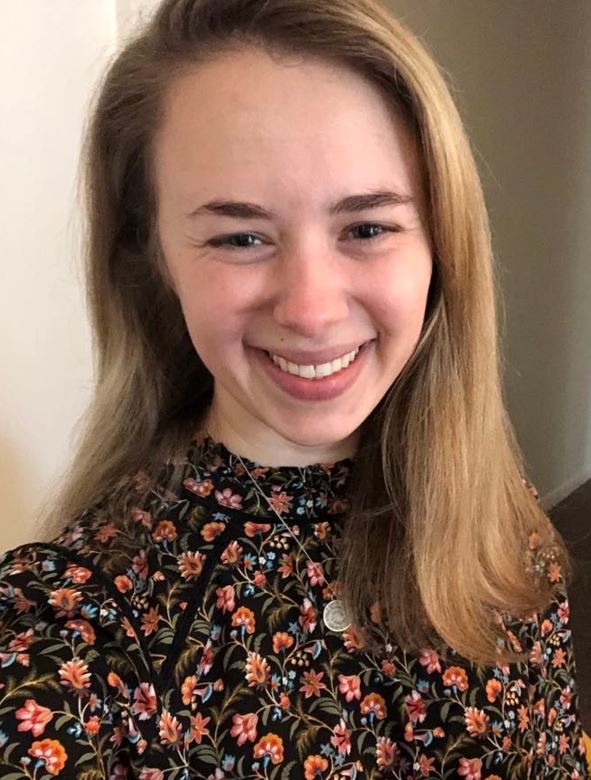 Sarah Carroll

Dissertation: The Origins of Antisocial Behavior: Influences of Development and Genotype-Environment Interplay
Description: Sarah is examining the role of genotype-environment interaction (GxE) in the development of behavioral problems across childhood and adolescence. As part of her dissertation, she is developing models to assess GxE longitudinally. 
Career Goals: Sarah's long-term career goal is to conduct research that integrates developmental and behavioral genetic approaches to the study of youth psychopathology.
Kara Cochran

Dissertation: Emotion regulation and sensitive caregiving in trauma-exposed mothers
Description: Kara's dissertation aims to clarify the mechanisms through which mothers' experiences of interpersonal trauma influences early caregiving sensitivity. Results suggest that experiences of childhood maltreatment have lasting negative consequences for emotion regulation, and that physiological emotion regulation in particular may have bearing on mothers' abilities to engage in sensitive caregiving. 
Career Goals: Kara is currently completing her clinical internship at the Hampton VA Medical Center and will be joining Atrius Health as a Women's Mental Health postdoctoral fellow.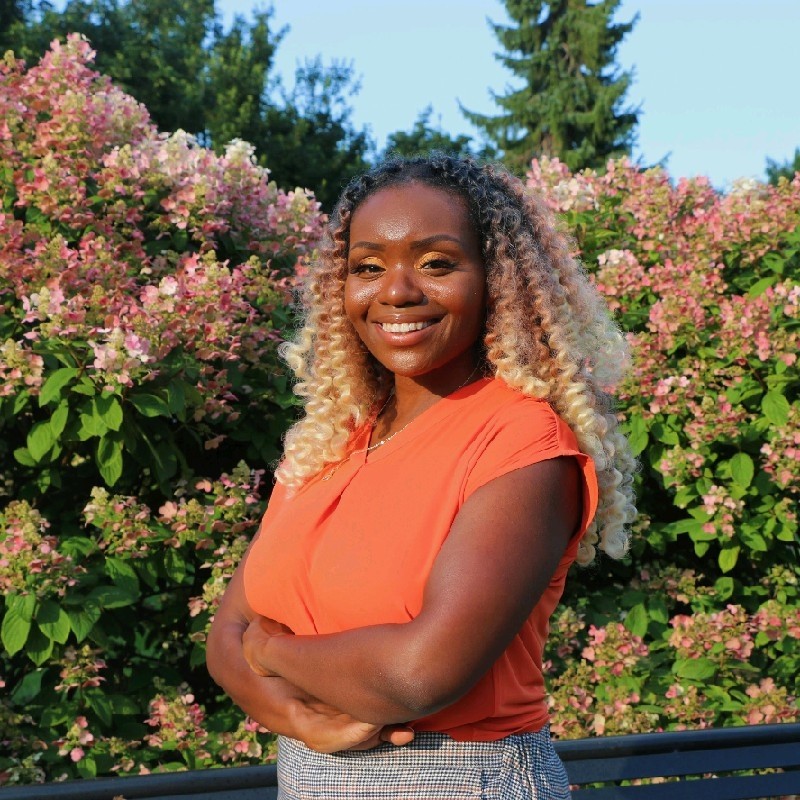 Jasmine Engleton

Dissertation: Exploring the healing trajectories of Black female sexual assault survivors who had previously untested kits.
Description: This dissertation will focus on the healing trajectories of Black female sexual assault survivors with previously untested kits AND who engaged with the criminal legal system. Jasmine will be using secondary data that comes from a larger research study on the SAKI notification protocol utilized in Detroit. Healing trajectories is currently conceptualized as what survivors shared about - if they feel healed (or not), if they are coping (or not), and what that process looks like from their perspective - within the context of experiencing sexual violence and institutional betrayal
Career Goals: Jasmine plans to seek employment in the government and non-profit sector for senior research analyst and/or program/project manager positions, preferably in areas regarding housing, social services, women's issues, violence prevention/intervention.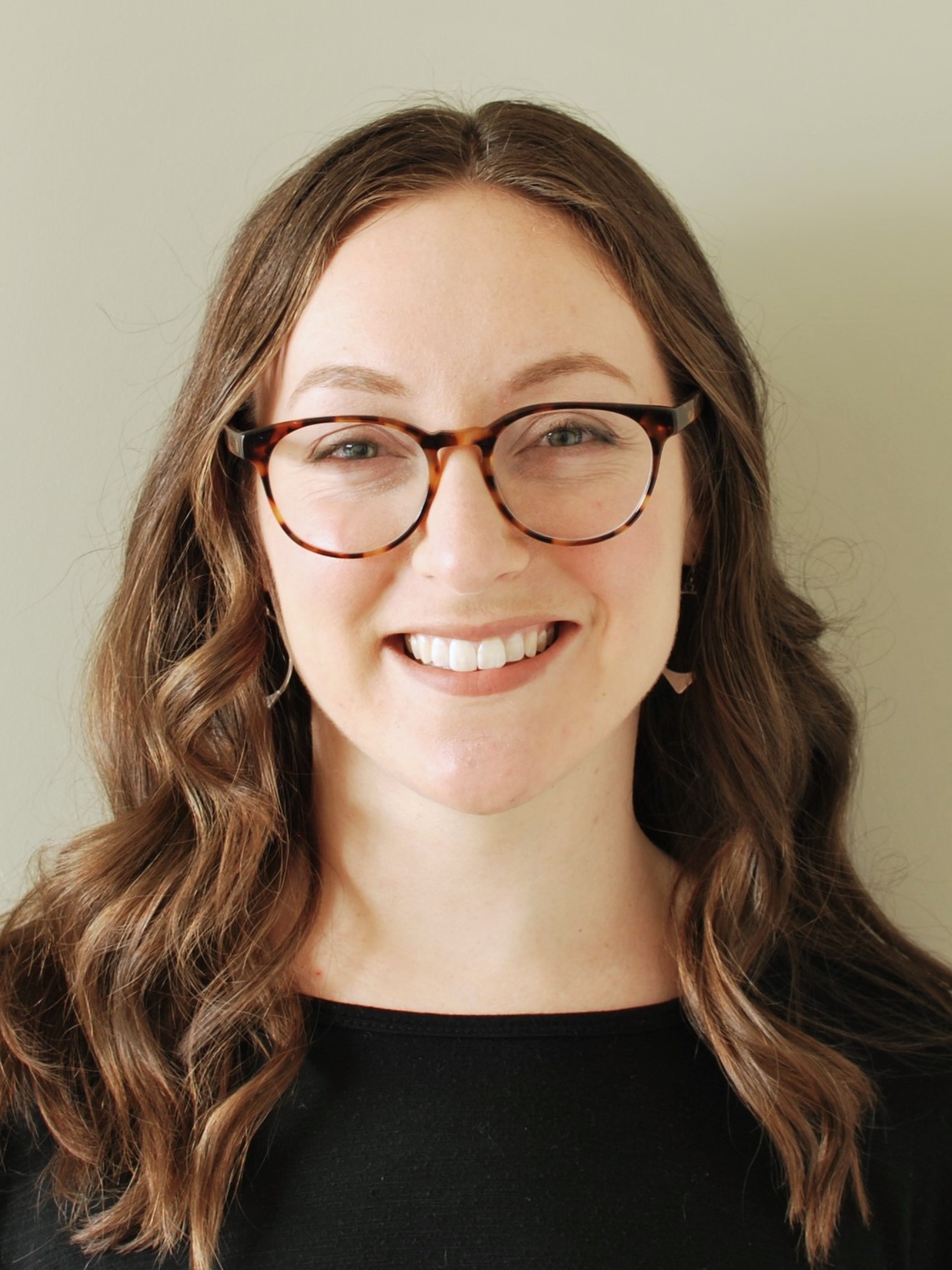 Kyle Frost

Dissertation: Mapping the intervention process of a parent-mediated intervention for autism spectrum disorder using mixed methods.
Description: This study used an exploratory sequential mixed methods design grounded in the theory of change framework to explore the active ingredients and mechanisms of change of Project ImPACT, an empirically supported NDBI for young children with autism or social communication delays. This research was funded by the Eunice Kennedy Shriver National Institute of Child Health and Human Development (NICHD: F31HD103209).
Career Goals: Kyle is currently completing her predoctoral internship. After that, she plans to pursue an academic research career studying optimization of early interventions for autistic youth and implementation of best practices in community settings.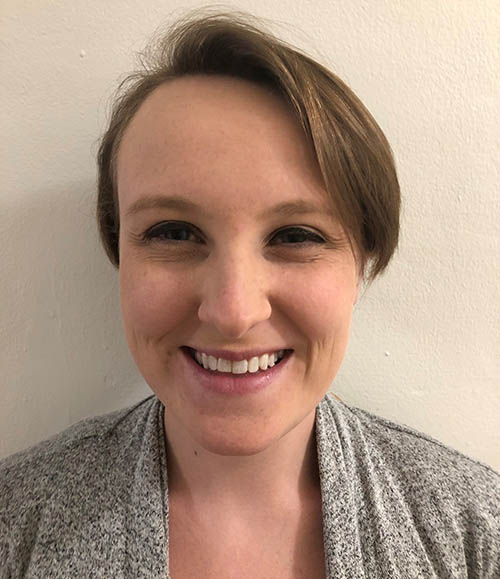 Lilianne Gloe

Dissertation: Lilianne's dissertation focused on the association between pediatric anxiety and self-regulation, the ability to control internal states and reactivity to the environment. Specifically, Lilianne considered how anxiety related to several behavioral and neural measures of self-regulation in 168 youth ages 3-13 year olds in a longitudinal design. Her work suggests that the association between anxiety and self-regulation is likely dependent on several contextual factors and illuminated important future directions to improve the study of this association in youth. 
Career goals: Lilianne will be completing a 2-year postdoctoral fellowship at Mayo Clinic in Rochester, Minnesota that will allow her to gain further clinical and research training in the treatment of pediatric anxiety and chronic pain. She ultimately aims to become a faculty member at an academic medical center engaging in clinical work, research and training/mentorship. 
Daniel Griffin
Dissertation: Computational Model of Emergent Coordination Within Teams
Description: Daniel leverages a model of emergent coordination that has been used to study various phenomenon ranging from chemical reactions and physics to spontaneous social behavior such as clapping and walking in step, to investigate the nature of task work coordination in teams. 
Career Goals: Daniel received a Tenure Track position at the University of South Florida, (Ranked no. 3 in the US for IO-psychology programs) and will be starting this fall.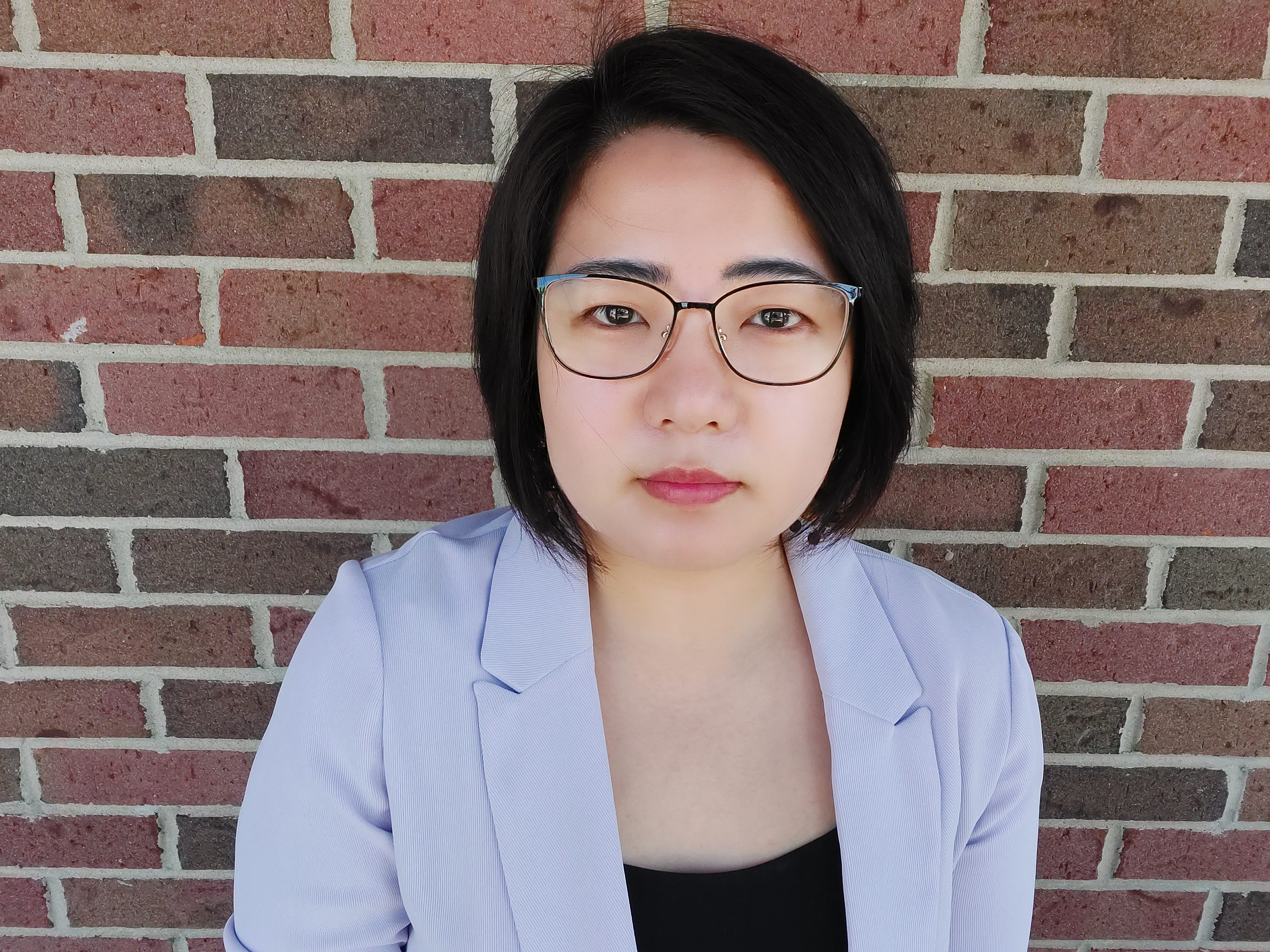 Mikayla Kim

Dissertation: The Faceless: Anonymity and Personality in Digital Aggression
Dissertation Description: This dissertation seeks to examine whether and how the effects of anonymity on digital aggression (DA) perpetration, as assessed using experimental and in-vivo measures of DA, vary with specific personality traits. Our findings will help to illuminate the multifaceted origins of DA and, in doing so, inform the development of prevention and intervention policies to reduce DA.
Career Goals: After completing her clinical internship at Children's Hospital Los Angeles, Mikayla will start a postdoctoral fellowship at Stanford University. After this, Mikayla plans to pursue a faculty position at an academic medical center, engaging in clinical work, training, mentorship, and research.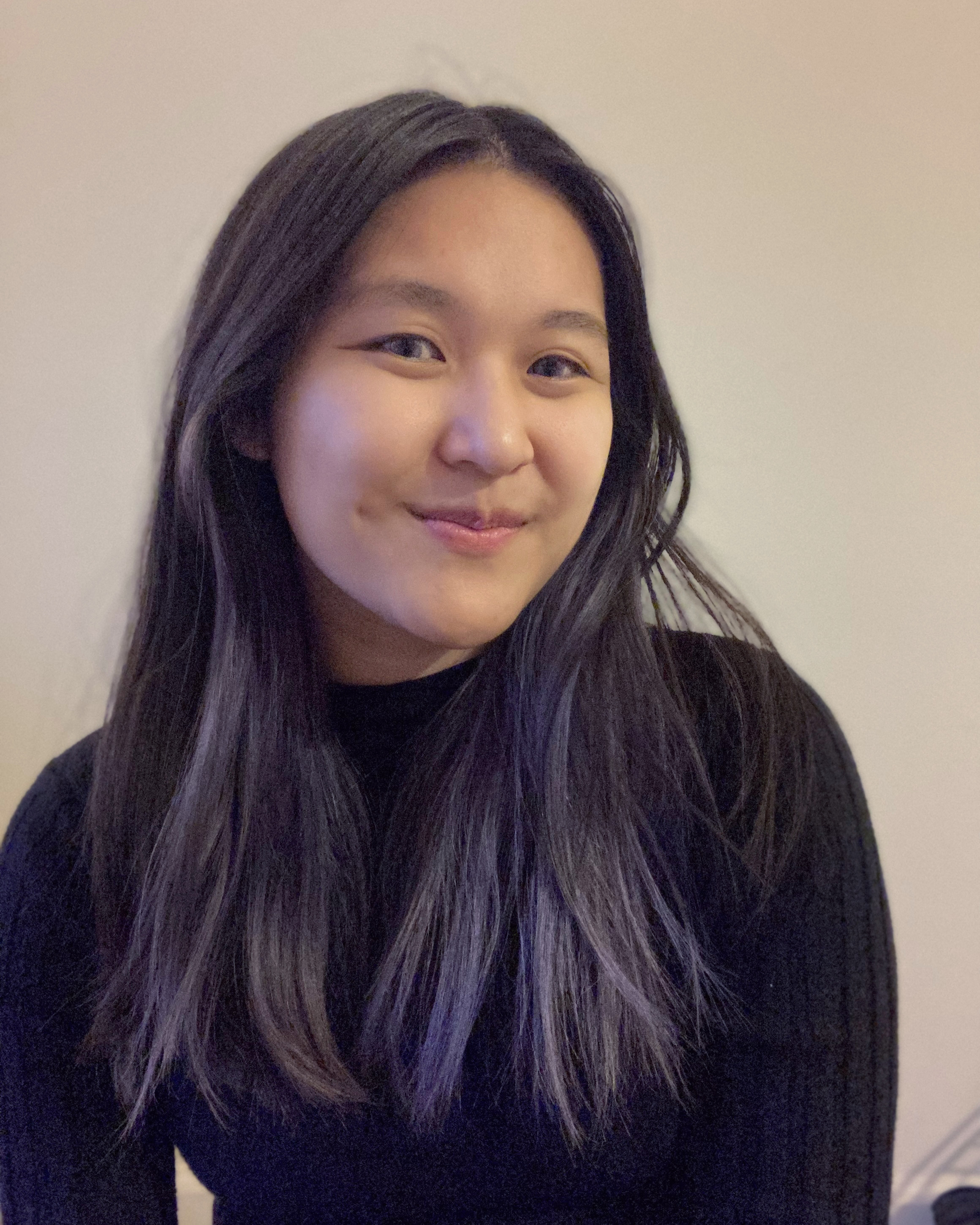 Sarah Kuang

Dissertation: From Outsiders to Insiders: Examining the Effects of Socialization Tactics on Organizational Newcomers' Inclusion Outcomes
Dissertation Description: Sarah is interested in how organizations may promote inclusion for new employees, particularly those with minoritized identities, during the socialization process. In her dissertation, she identifies the organizational socialization tactics that lead to the best inclusion, wellbeing, and retention outcomes.
Career Goals: After completing an internship with Unity last summer as a People Analytics intern, Sarah has accepted a full-time position with them starting in August.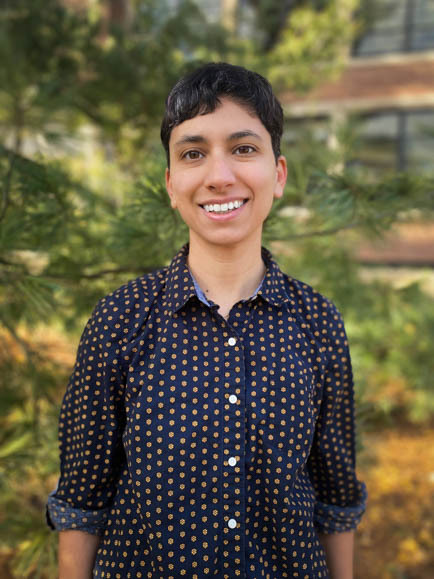 Megan Mikhail

Dissertation: The Impact of Disadvantage on Risk for Disordered Eating in Youth: Longitudinal Associations and Interactions with Genetic Influences.
Description: Mikhail seeks to expand our understanding of how socioeconomic disadvantage (e.g., experiences of poverty and financial stress) may impact risk for eating disorders (EDs) by examining genotype x environment interactions between disadvantage and disordered eating as well as longitudinal associations between disadvantage and later ED risk in girls and boys.
Career Goals: Megan plans to pursue an academic career that integrates research and clinical practice to advance care for EDs, particularly for people who have historically been underserved.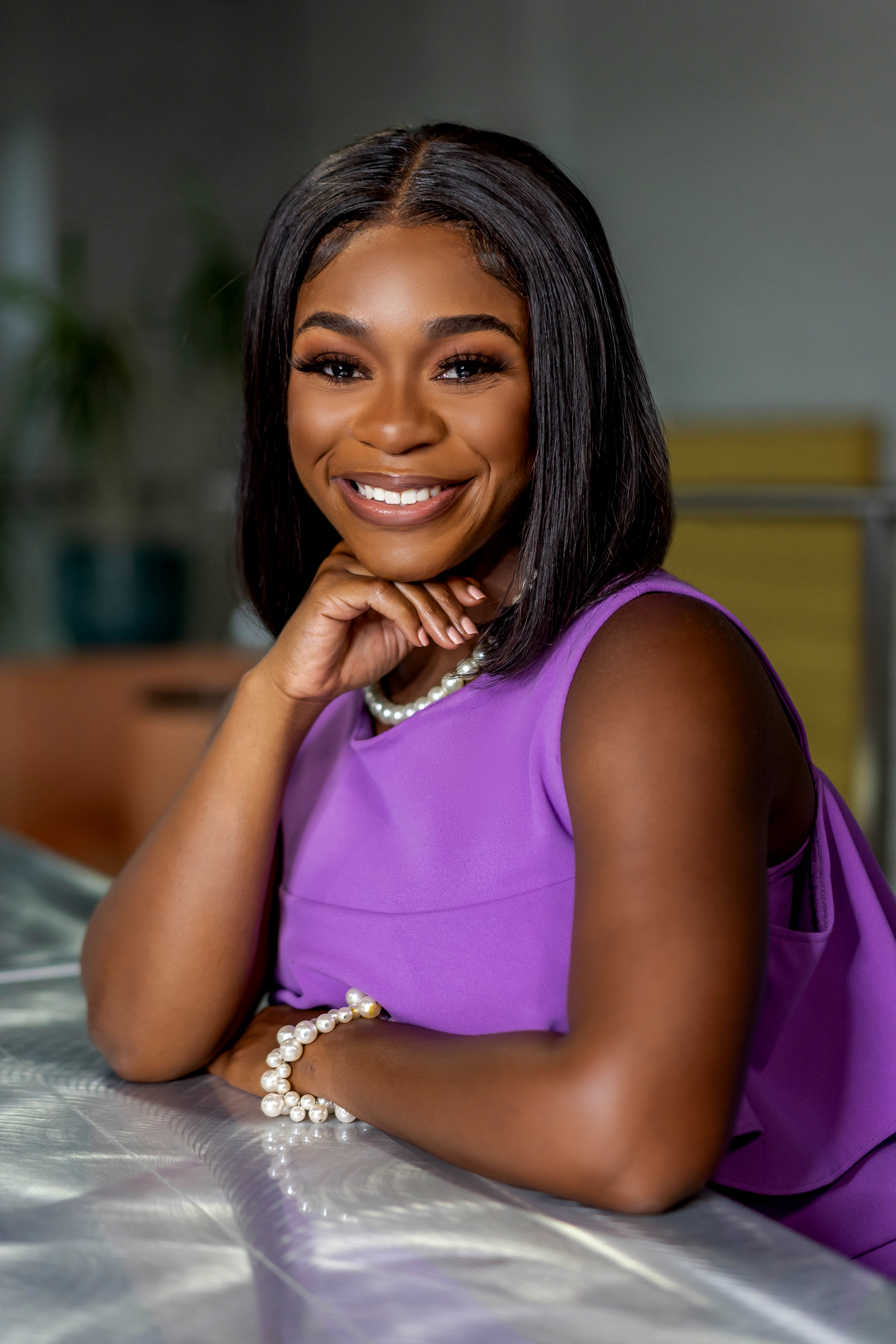 Jaleah Rutledge

Dissertation: We Survive and We Thrive: Resilience Among Black Women After Being Diagnosed with a Sexually Transmitted Infection
Description: Black women continue to be disproportionately affected by sexually transmitted infections (STIs) compared to women of other races and ethnicities. Guided by Resilience Theory and Black Feminist Thought, the overarching goals of this dissertation study are to 1) explore how Black women become resilient after being diagnosed with an STI and 2) disrupt and dismantle the dominant narrative about Black women's sexuality and sexual health that has been derived from deficit-based research. More specifically, the study is concerned with understanding how Black women in emerging adulthood define resilience after having an STI and investigating the processes that lead them to resilience.
Career goals: Jaleah's long term career goal is to conduct community engaged research that informs sexual and reproductive health programming and policies. She is currently seeking a postdoctoral fellowship or research position in health equity with a focus on sexual and reproductive health.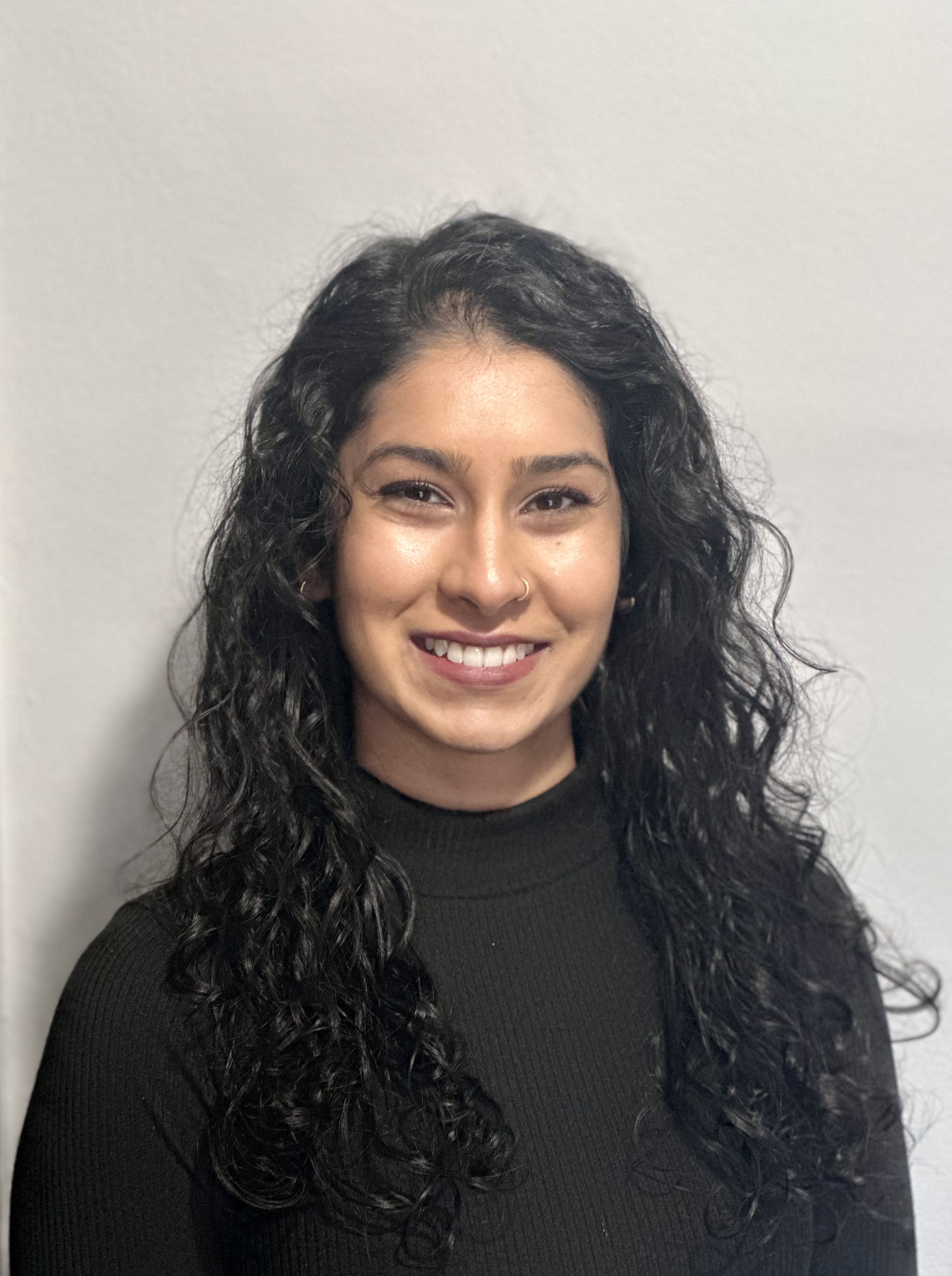 Aksheya Sridhar

Dissertation: Implementation Strategy Mapping Methods: Piloting Concept Mapping Within Community-Mental Health Agencies Providing Services to Autistic Youth
Description: This dissertation project seeks to reduce the service disparities for marginalized autistic youth through the use of implementation science. Specifically, Aksheya uses utilizing concept mapping as a method to design and tailor implementation strategies to address context-specific factors impacting the implementation of autism interventions within community mental health settings. Aksheya was awarded a two-year pre-doctoral fellowship through Autism Speaks to fund this dissertation project.
Career goals: Aksheya will be starting a clinical internship in Autism Treatment at Nationwide Children's Hospital in Columbus, OH in June 2023.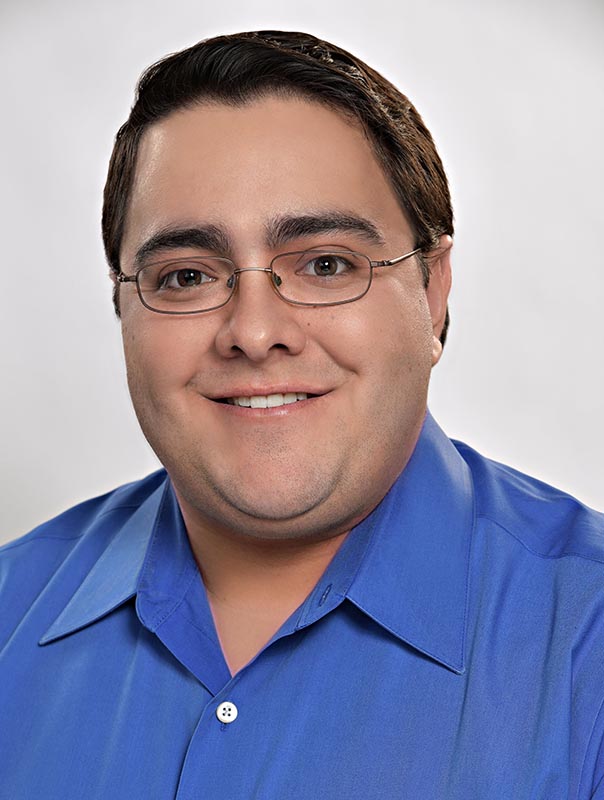 Corbin Standley

Dissertation: Dying in the Margins: The Impacts of Marginalization on Youth Suicidality
Description: Through focus groups with local high school students, the goal of this study is to better understand young people's experiences of mental health and suicidality, the relationship between marginalization and those experiences, and how schools can better support and affirm youth to aid in prevention.
Career goals: Corbin's career goal is to use his research and policy skills to inform community- and systems-level change for suicide prevention. He is currently the Director of Strategic Program Planning at the American Foundation for Suicide Prevention.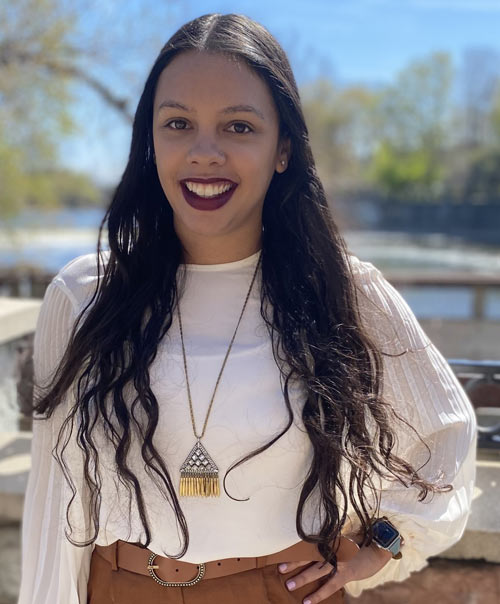 Diondra Straiton
Dissertation: Examining the Active Ingredients of Consultation to Improve the Implementation of a Parent Coaching Intervention for Medicaid-Enrolled Autistic Children
Description: Diondra's dissertation was funded by a National Research Service Award from the National Institute of Mental Health (1F31MH127814) as well as the Autism Science Foundation and the Michigan Psychological Association. Diondra collaborated with administrators at the Michigan Medicaid Autism Benefit to understand which training activities in group consultation sessions were most effective at improving clinician fidelity to a parent coaching intervention (Project ImPACT) for Medicaid-enrolled autistic youth in Michigan.
Career goals: Diondra will be completing her clinical psychology predoctoral internship (residency) in the 2023-2024 academic year. After that, she hopes to pursue an academic research career as a faculty member studying methods to improve the use of evidence-based practices for low-income and minoritized autistic youth served in community settings.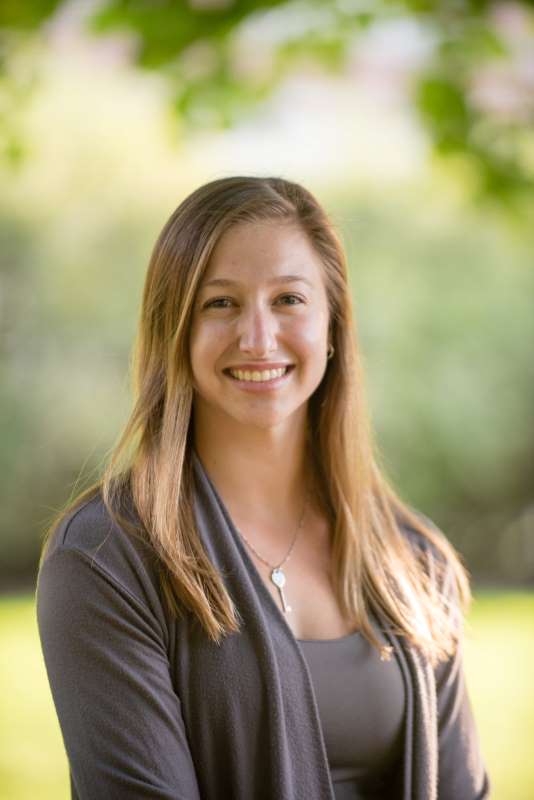 Elle Wernette

Dissertation: Melatonin supplementation in young adults: Its prevalence and effect on nocturnal sleep and morning cognition in healthy young adults
Description: Elle surveyed undergraduates' melatonin use using an online survey, and investigated the effect of melatonin on sleep and morning cognition in healthy young adults in a separate experiment. Elle found that melatonin was the most popular sleep aid among undergraduates- over 57% of our participants reported using melatonin. Importantly, the experiment revealed that melatonin did not affect sleep, but did cause cognitive deficits the following morning. Thus, the costs of using melatonin as a sleep aid seem to outweigh the benefits for healthy young adults, suggesting a disconnect between the effects young adults expect to gain from melatonin and the observed effects of melatonin on sleep in healthy young adults.
Career goals: Elle's overall goal is to pursue a career in sleep research. She is currently looking for a postdoctoral fellowship in a sleep lab.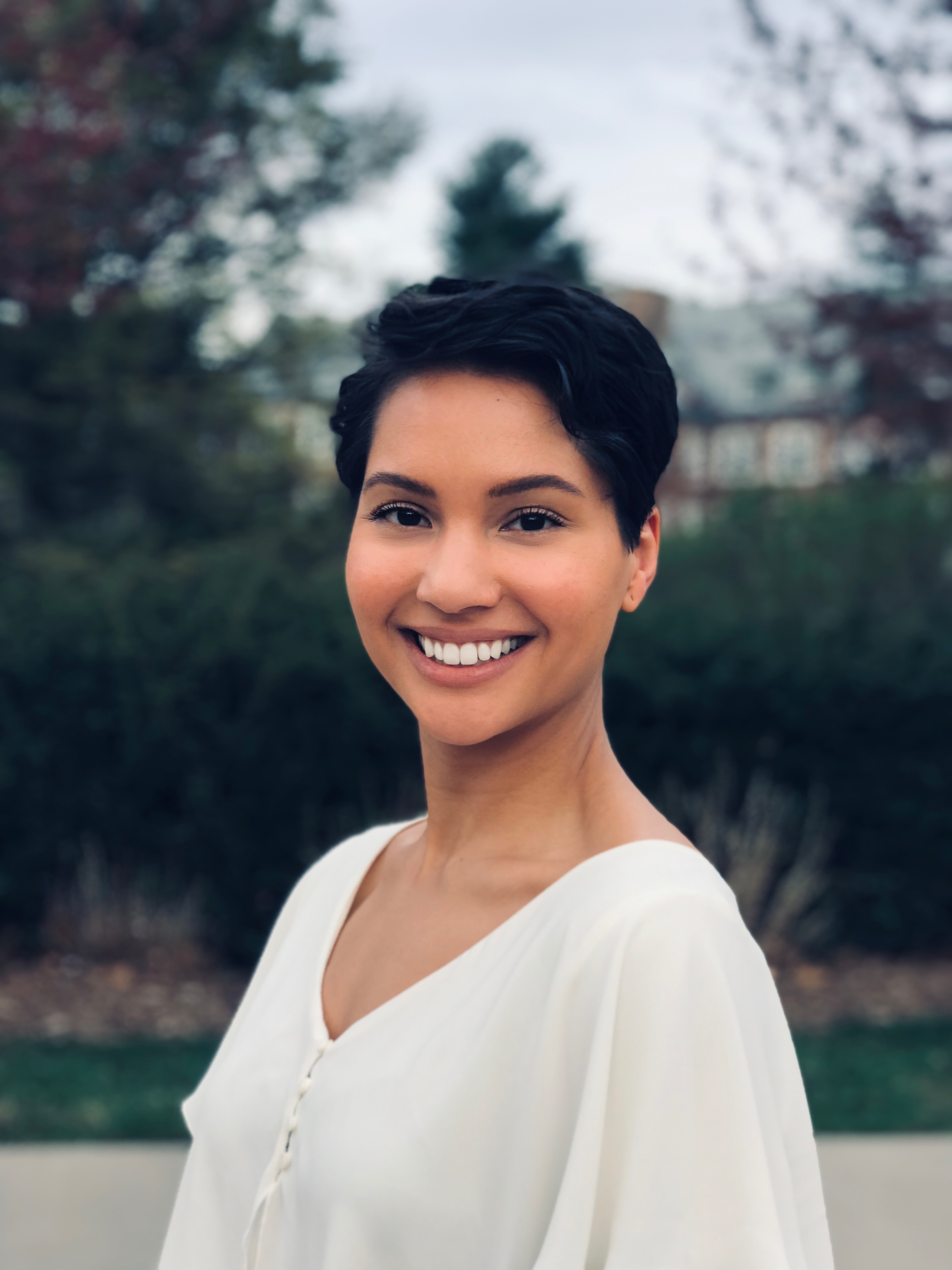 Lauren Wiklund

Dissertation: Sexual Well-Being Among Queer Women of Color
Description: Lauren's dissertation research will utilize mixed-methods to explore sexual well-being among queer women of color (QWOC). Her project focuses on the experiences and assets of a marginalized population that is hyper-visible in the sexual violence and risk literature but largely invisible in scientific considerations of positive and protective aspects of sexuality and sexual health. Lauren received a MSU Consortium for SGM Health Research Award and a Graduate School Research Enhancement Fellowship to fund this project.
Career goals: Lauren will be starting a clinical psychology internship in the Department of Psychiatry and Behavioral Science at Northwestern University Feinberg School of Medicine. She is pursuing an innovative clinical science career that uses intersectionality and community engaged methods to magnify joy and resistance within BIPOC LGBTQIA+ communities and foster health equity among marginalized groups.