Welcome to MSU Psychological Clinic
 The MSU Psychological Clinic offers a wide range of therapy and assessment services. We focus on high-quality, evidence-based clinical treatments that are grounded in research and tailored to the specific needs of our clients.  Our clinic embraces clients of all backgrounds. Our model emphasizes respect for individuals and thoughtful consideration of race, gender, sexual orientation, and other individual differences.
Phone: 517-355-9564
Address: 262 Psychology Rd. East Lansing, MI 48824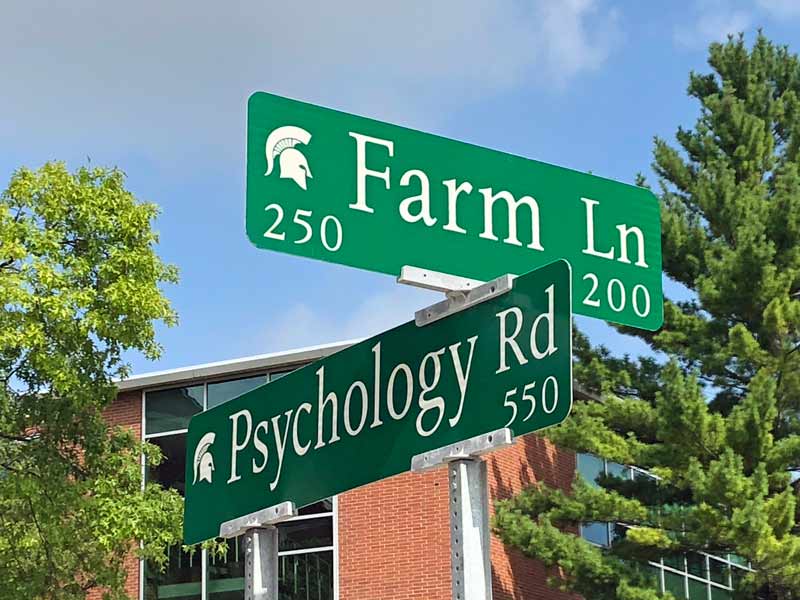 Our Mission
The MSU Psychological Clinic aims to be...
a state-of the-art training facility that provides high quality evidence-based care

accessible & reliable for those seeking mental health services in Greater Lansing

a distinguished referral source for our colleagues in the community
MSU clinical psychology doctoral students, as well as other trainees or students enrolled in practicum, receive intensive and specialized training through the Clinic. The MSU clinical psychology doctoral program believes in providing its trainees opportunities to work with clients from diverse backgrounds (e.g., ethnic/racial/economic/religious/sexual) across the lifespan (child/adult). Clinicians treat and assess clients with a range of specific disorders and problems. Individual, family, and group interventions are taught. Students also receive exposure to different theoretical orientations and multiple therapeutic techniques. 
All trainees are supervised by licensed psychologists who are also faculty at Michigan State University. 
The MSU psychological clinic offers an array of clinical services, including assessment, individual therapy, and group therapy.
We also provide the specialty clinics below:
Interpersonal Problems Clinic
Focusing on helping people understand themselves better so that they can improve their sense of self and relationships with others. IPC
Learning Assessments
Including assessments for attention, autism spectrum disorders, cognitive abilities, school achievement, and learning disorders Assessments