Current Students
The graduate students in our clinical psychology doctoral program are the backbone of the program. The program has 20-25 active graduate students at any one time, and all students are actively involved in running the research labs, staffing the training clinic, and assisting in course instruction. The quality of our students is evidenced by their high-level of research productivity (see table below) and their success on the internship and job market, including a 100% match rate to American Psychological Association (APA) accredited APPIC internship for more than 10 years.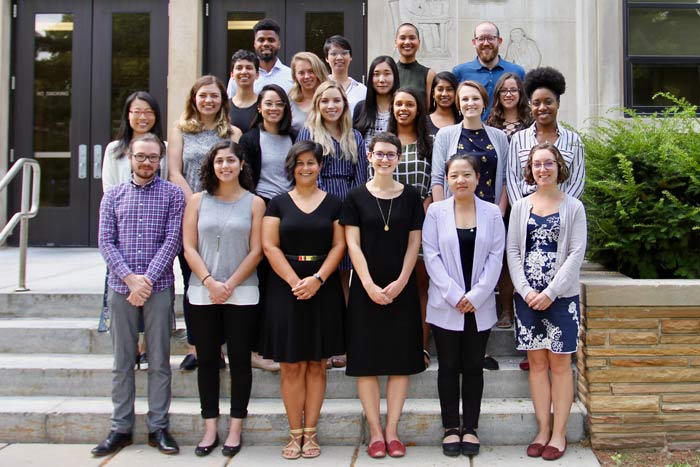 Grants, Awards, and Fellowships of Graduate Students
The research, teaching, and clinical work conducted by our graduate students have earned awards, grants, and fellowships in the field, including:
Pre-Doctoral Fellowships from the National Science Foundation, the National Institutes of Health, Autism Speaks, and the Canadian Institutes of Health Research.
Research grants from the Mind and Life Institute, the International Society for the Study of Trauma and Dissociation, the Organization for Autism Research, the Blue Cross Blue Shield of Michigan, Society of Personality Assessment, and the Academy for Eating Disorders.
Poster awards from major professional organizations, such as the Association for Psychological Science, the American Psychological Association, Michigan Psychological Association, Academy for Eating Disorders, and Statistics in Application.
Teaching awards, including the MSU Psychology Teaching Assistant Award.
Credentialing scholarships from the National Register of Health Service Psychologists.
Information for Current Graduate Students