Current Students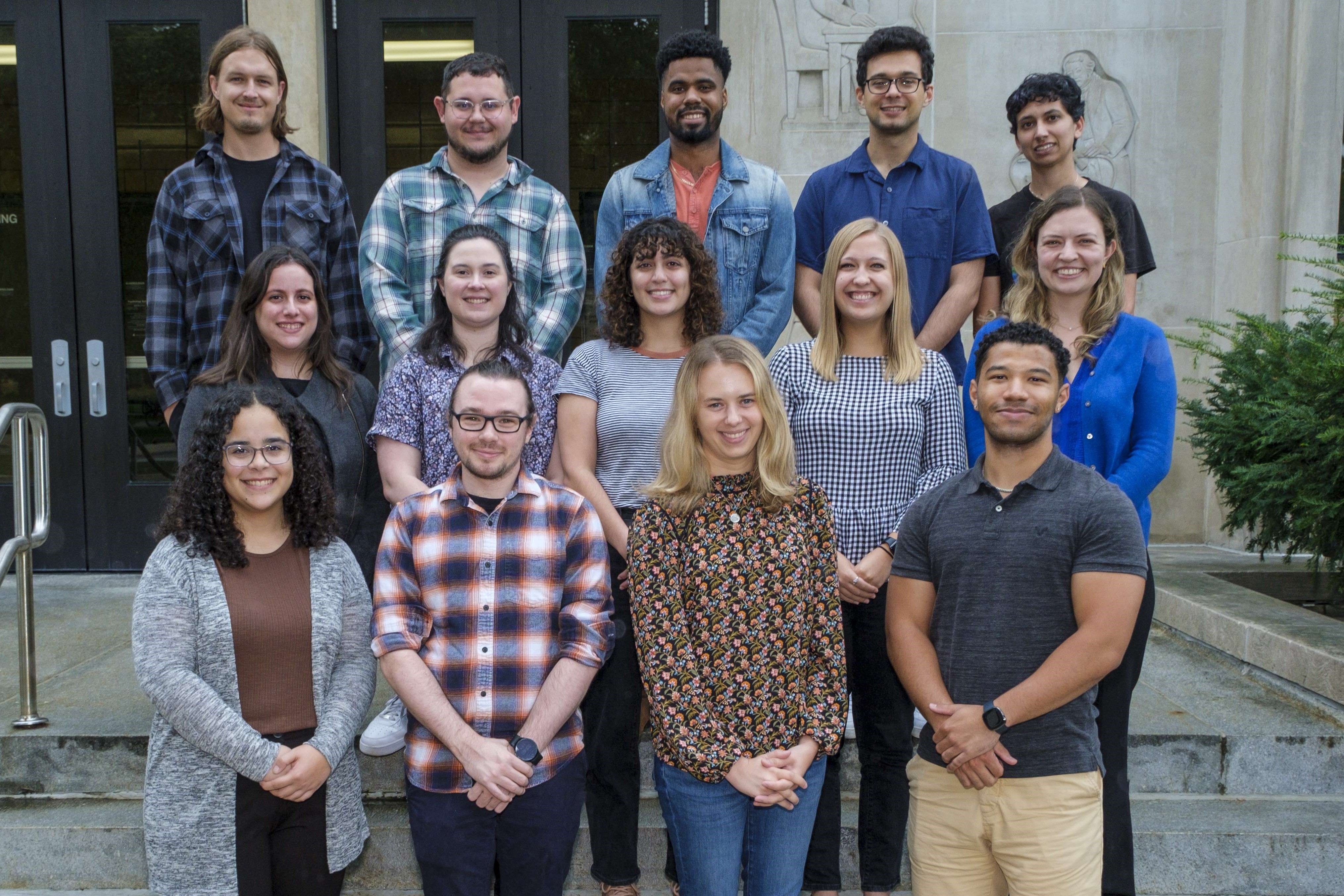 The graduate students in our Clinical Science Doctoral Program are the backbone of the program. The program has approximately 20-25 active graduate students at any one time, and all students are actively involved in their research lab, staffing the training clinic, and assisting in course instruction. The quality of our students is evidenced by their high-level of research productivity and their success on the internship and job market, including a 100% match rate to American Psychological Association (APA) accredited APPIC internships for more than 15 years.
Information for Current Graduate Students
Licensure

The Association of State and Provincial Psychology Boards (ASPPB) is the alliance of state, provincial, and territorial agencies responsible for the licensure and certification of psychologists throughout the United States and Canada. The impetus for its founding was to create and maintain a standardized written Examination for Professional Practice in Psychology (EPPP) and to create mobility for licensees. ASPPB's mission is to assist its member boards in protecting the public.

Today, in addition to creating the EPPP, ASPPB acts as a voice for those responsible for the regulation of the practice of psychology. ASPPB resources can be best understood within the five aspects of the ASPPB Mission Statement: 1. Credentialing, Examinations and Assessment; 2. Ethics and Discipline; 3. Regulatory, Professional and Legislative Issues; 4. Mutual Recognition of Standards; and 5. Professional Relations. 

ASPPB generates a number of publications to aid psychology students in preparing for licensure and maintains an on-line presence at www.asppb.net. The site lists contact information for all 62 member boards, including links to their web sites.

Of direct relevance to students and faculty are ASPPB's documents created to facilitate successful completion of the EPPP, and/or to provide more information about the EPPP. Visit www.asppb.net to locate and review frequently asked questions for candidates, retired EPPP exam questions (including an answer key), practice exams, and much more.

 

Licensing and Certification Disclosure

Federal regulations require MSU to publicly disclose, for each educational program designed to meet the educational requirements for a specific professional license or certification required for employment in an occupation (or advertised as meeting those requirements), information about whether program completion would meet those requirements in a state. These public disclosure requirements apply to all programs, regardless of their modality (i.e., on-ground, online, and hybrid programs). MSU discloses the required information for its Clinical Science Program on page 73 of the table at https://reg.msu.edu/Read/PDF/Professional Licensure and Certification - Public Disclosures - Final.pdf.

All current and prospective students are encouraged to contact the applicable professional licensure/certification boards in their respective states for additional information regarding professional licensure/certification requirements, including, without limitation, information regarding any non-educational requirements (such as post-doctoral supervision, licensing examination). 

The information in the table should not be construed as guaranteeing that any particular professional licensure/certification authority will approve a student's application; nor should the information in the table be read to imply that other requirements for professional licensure/certification do not exist or that other requirements for professional licensure/certification have been determined to have been met by MSU's program/course, or that any necessary approvals for clinical or other experiential learning placements are secured by virtue of a student's enrollment at MSU.

State professional licensure/certification requirements are subject to change at any time. 

Program Requirements

See the

Graduate Student Handbook

for information about program requirements and curriculum. Graduate students are bound to the handbook of the year they entered the program.