Program Awards & News
Dr. Alytia Levendosky won the 2022 Linda Saltzman Memorial Intimate Partner Violence Researcher Award from The Institute on Violence, Abuse, and Trauma (IVAT).
As noted by IVAT: 
"This award is given in memory of Linda Saltzman, who dedicated her life to ending intimate partner violence through research. This award encourages continued research in this field by recognizing either new or established researchers who have made substantial contributions to the field of intimate partner violence in the past 5 years."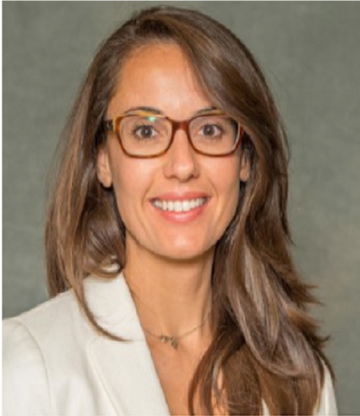 Rising Star Award from the Schizophrenia International Research Society 
Dr. Katharine Thakkar won the 2021 Rising Star Award from the Schizophrenia International Research Society (SIRS) for her exceptional research in the field of schizophrenia. Congratulations!
Comments from members of the society underscore the impact her scholarship on the field (you can read more here):
"When writing these introductions I thought I would run out of hyperbole, but Katy has raised the bar. Her research trajectory is indeed stellar, befitting a Rising Star. Not only is she intellectually rigorous, insightful, innovative, resourceful and a creative scientist but is willing to share these skills with others. Her support of the Michigan State University Mental Health Research Connect is helping to bridge the divide between mental health researchers and individuals in the community whose lives are affected by mental illness. Community members will not only serve as a research registry but will also have an input into research priorities and particularly to support research on underrepresented communities." - Professor Dame Til Wykes, SIRS President
"Dr. Katharine (Katy) Thakkar embodies the essence of an ideal clinical scientist whose vast interdisciplinary expertise and deep commitment to improving the lives of those with severe mental illness. Dr. Thakkar's transformative research program in cognitive neuroscience of psychosis is anchored by a powerful framework that seamlessly integrates conceptual and methodological approaches from animal neurophysiology and visual psychophysics to computational theories of cognition." - Sohee Park, Ph.D.
Erin Phelps Award for the best article in Research in Human Development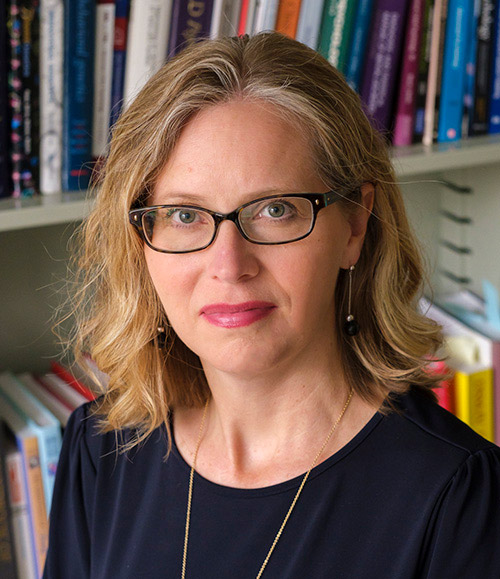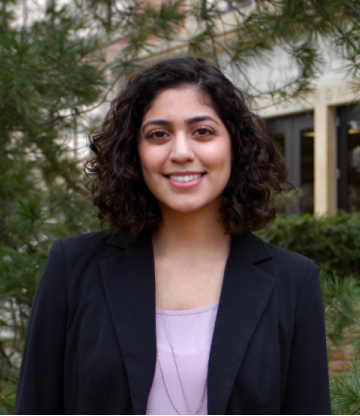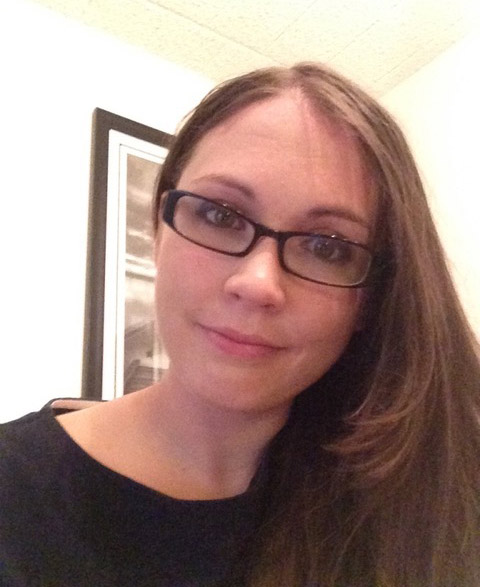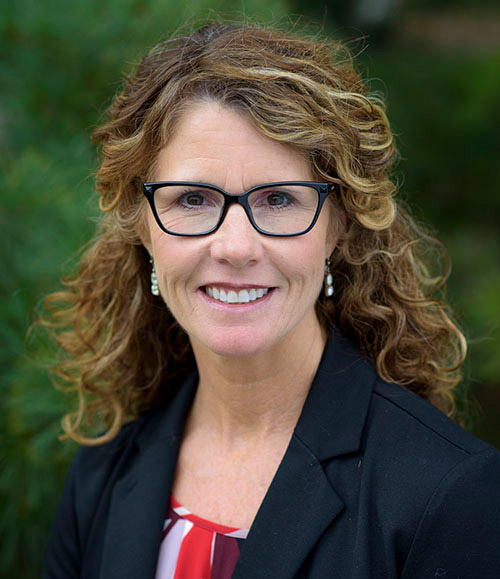 Dr. Alex Burt led a team of researchers, including Alexandra Vazquez, Dr. Elizabeth Shewark, and Dr. Kelly Klump, that received the 2021 Erin Phelps Award for the paper entitled, "Identifying patterns of youth resilience to neighborhood disadvantage."  The award is given by The Society for the Study of Human Development and honors the best article published in Research in Human Development over the last two years. Congratulations!
ISTSS Distinguished Mentorship Award
Dr. Alytia Levendosky received the 2020 Distinguished Mentorship Award from the International Society for Traumatic Stress Studies for her accomplishments, passion, and commitment to the field of traumatic stress. Congratulations!
Graduate Student Awards 
The graduate students in our clinical psychology doctoral program are the backbone of the program. The program has 20-25 active graduate students at any one time, and all students are actively involved in research labs, staffing the training clinic, and assisting in course instruction. The quality of our students is evidenced by their high-level of research productivity and their success on the internship and job market, including a 100% match rate to American Psychological Association (APA) accredited APPIC internships for more than 15 years.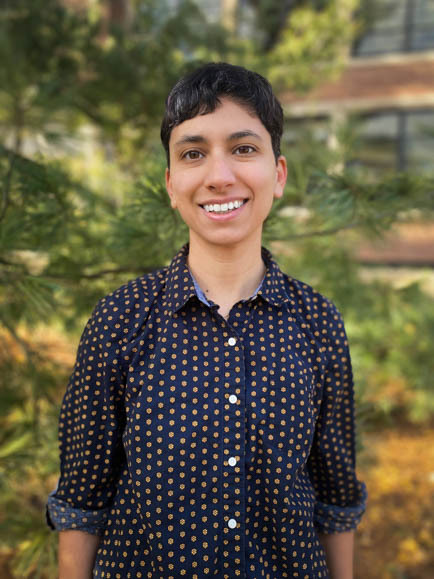 The John Hurley Endowed Fellowship Award
This award, in honor of the late Professor John Hurley, is given to the best dissertation in the Clinical Psychology Program each year. John Hurley was Professor of Psychology at MSU for 45 years. He earned his Ph.D. in Clinical Psychology from the University of Iowa in 1953 and later earned a Diplomate in Clinical Psychology. Dr. Hurley was a nationally known scholar in group psychotherapy who studied T-groups, group therapy processes, interpersonal theory, leadership in groups, and interpersonal perceptions. He served as the President of the Michigan Group Psychotherapy Society.
The 2022/2023 Hurley Award was given to Megan Mikhail Congratulations Megan! 
Past Hurley Award Winners
2008/2009 - Kristen Culbert
2009/2010 - Cecilia Martinez-Torteya
2010/2011 - Alexia Spanos
2011/2012 - Sarah Racine
2012/2013 - Brittany Lannert
2013/2014 - Kate Thomas
2014/2015 - Matt Yalch
2015/2016 - Britny Hildebrant & Sharon Lo
2016/2017 - Shannon O'Connor
2017/2018 - Xiaochen Luo
2018/2019 - Brooke Slawinski
2019/2020 - Jade Kobayashi
2020/2021 - Beier Yao
2021/2022 - Mikayla Kim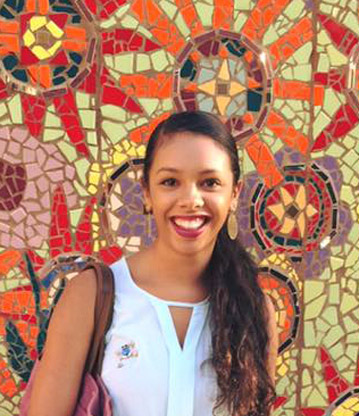 Jaqueline J. Oatman Graduate Fellowship in Clinical Psychology
This fellowship is given to a fifth year graduate student who has most clearly demonstrated excellence in their clinical work during graduate school.

Congratulations to the 2022/2023 award winner, Diondra Straiton!  
Past Fellowship Winners
2017/2018 - Nicola Bernard
2018/2019 - Allison Gornik
2019/2020 - Karís Casagrande
2020/2021 - Evan Good
2021/2022 - Kyle Frost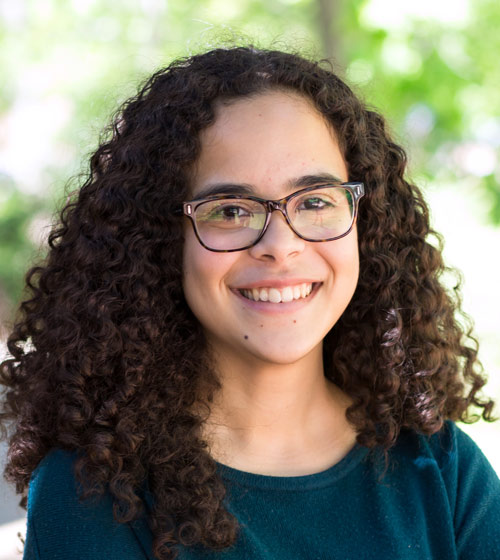 Master's Thesis Presentation Award
Each year, the second year Clinical Psychology graduate students present their master's research to the entire Clinical Psychology Program. The Master's Thesis Presentation Award is selected by the program faculty and given to the student with the best presentation that year.
Congratulations to Carolina Anaya, the 2021/2022 recipient of the Master's Thesis Presentation Award! 
Past Award Winners
2011/2012 - Katey Smagur
2012/2013 - Natalie Berger
2013/2014 - Katherine Pickard
2014/2015 - Jeff Lin
2015/2016 - Brooke Slawinski
2016/2017 - Jade Kobayashi
2017/2018 - Kyle Frost
2018/2019 - Lili Gloe
2019/2020 - Lauren Wiklund
2020/2021 - Dominic Roberts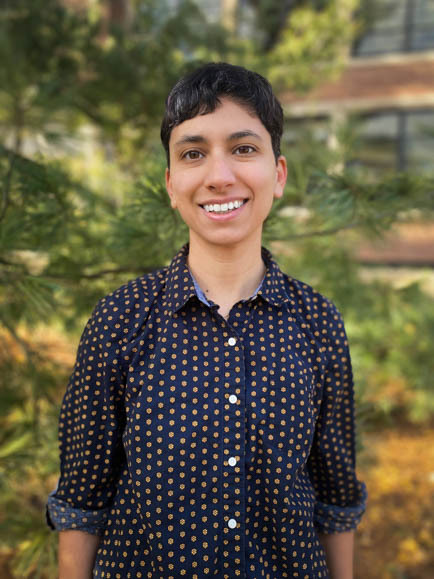 Research Excellence Award
This award is given to a fourth year student for excellence in research during graduate school.
Congratulations to the 2021/2022 winner, Megan Mikhail!  
Past Award Winners
2017/2018 - Brooke Slawinski
2018/2019 - Karís Casagrande
2019/2020 - Kyle Frost
2020/2021 - Diondra Straiton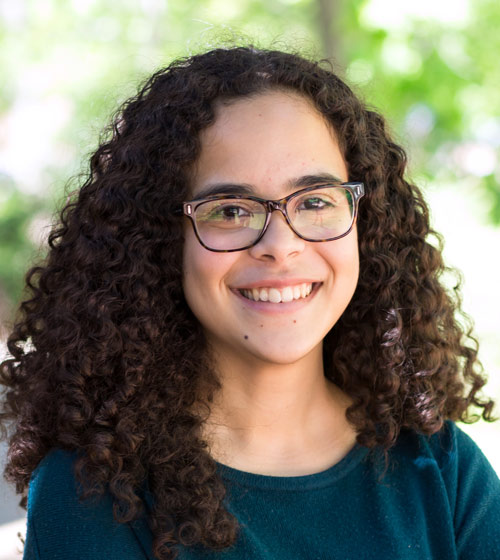 The Norman Abeles Award for Outstanding Clinical Service 
This award is given to a second year student who has most clearly demonstrated clinical skill and growth as a clinician over the course of their first year of practicum. The benefactors of the award are former graduate students of the MSU Clinical Psychology Program who contributed to the fund in honor of Dr. Norman Abeles' retirement in 2010. Dr. Abeles is an Emeritus Professor who served as the clinic director for 26 years and significantly contributed to the clinical and research training of our graduate students. 
Congratulations to the 2021/2022 award winner, Carolina Anaya! 
Past Award Winners
2013/2014 - Matt Yalch 
2014/2015 - Katherine Pickard 
2015/2016 - Katey Smagur
2016/2017 - Xiaochen Luo
2017/2018 - Beier Yao
2018/2019 - Courtney Louis
2019/2020 - Megan Mikhail
2020/2021 - Dominic Roberts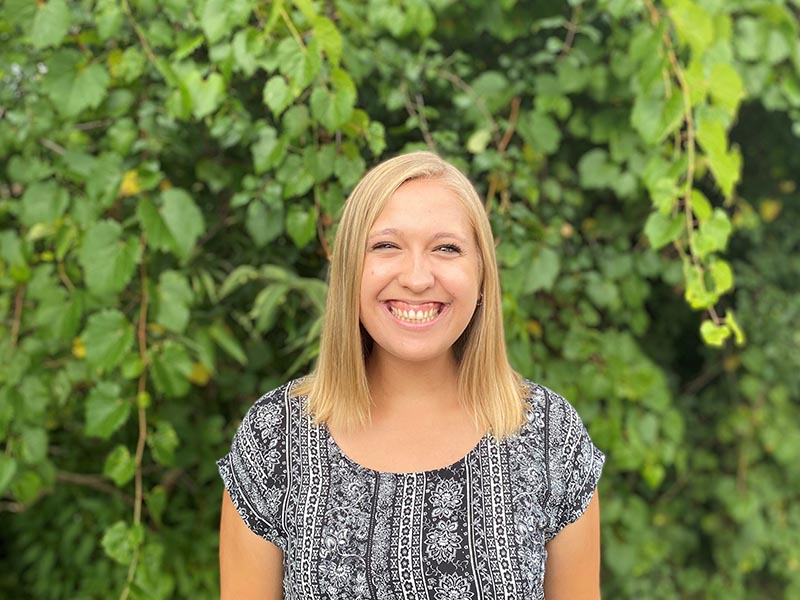 The John and Margo Reisman Award
This award helps recruit exceptional students of unusual promise, who in turn have the potential to elevate the MSU Clinical Psychology Program to new levels of excellence. The annual scholarship provides additional funding, over and above what could otherwise be offered, to one top applicant in each admissions class.
The scholarship was endowed by the late Dr. John M. Reisman and his wife, Margo Reisman.  Dr. Reisman was an alumnus of the MSU Clinical Psychology doctoral program and an Emeritus Professor of Psychology at DePaul University in Chicago. Mrs. Reisman was also a proud MSU graduate in Elementary Education.
Congratulations to the 2022 award winner, Hannah Tokish! 
Past Award Winners
2008 - Sarah Racine
2009 - Zori Kalibetseva
2010 - Tim Moran
2011 - Natalie Berger
2012 - Katherine Pickard
2013 - Jeff Lin
2014 - Karis Casagrande
2015 - Evan Good
2016 - Beier Yao
2018 - Alexandra Vazquez
2020 - Devon Kimball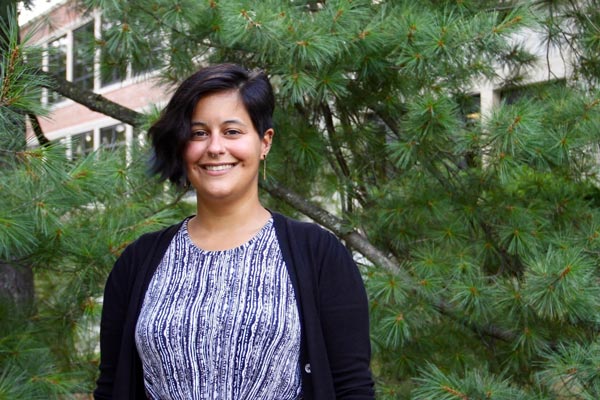 Bob and Bets Caldwell Land-Grant Values Award
This is a Psychology Department award, rather than a Clinical Science award, and it recognizes a psychology graduate student who exemplifies public-spirited attitudes and actions that encourage each of us to bridge divides, to discover unity in common purpose, and to be a positive force for hope and possibilities. 
Karis Casagrande, a Clinical Science graduate student who recieved her doctorate in 2021, was honored with the 2020 award. Congratulations Karís!
"Of all the excellent nominees, Karís stood out for her inspiring volunteer work that has helped to create more inclusive and accessible services and community activities for individuals with autism and developmental disabilities." - Dr. Emily Durbin, Associate Chair for Graduate Studies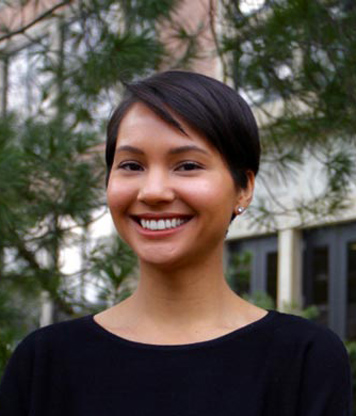 Joseph L. White Outstanding Student Multicultural Research Award Values Award
This is another Psychology Department award that recognizes outstanding graduate student research on multicultural issues. 
Lauren Wiklund, a Clinical Science graduate student, won the 2020 award for her project entitled "The Intersection of Race and Sexuality in a National Sample: Examining Discrimination and Mental Health." Congratulations Lauren!
Clinical Program Celebrations
2022 Fall Welcome Party
Each fall, our program hosts a party to welcome all incoming and returning graduarte students and faculty.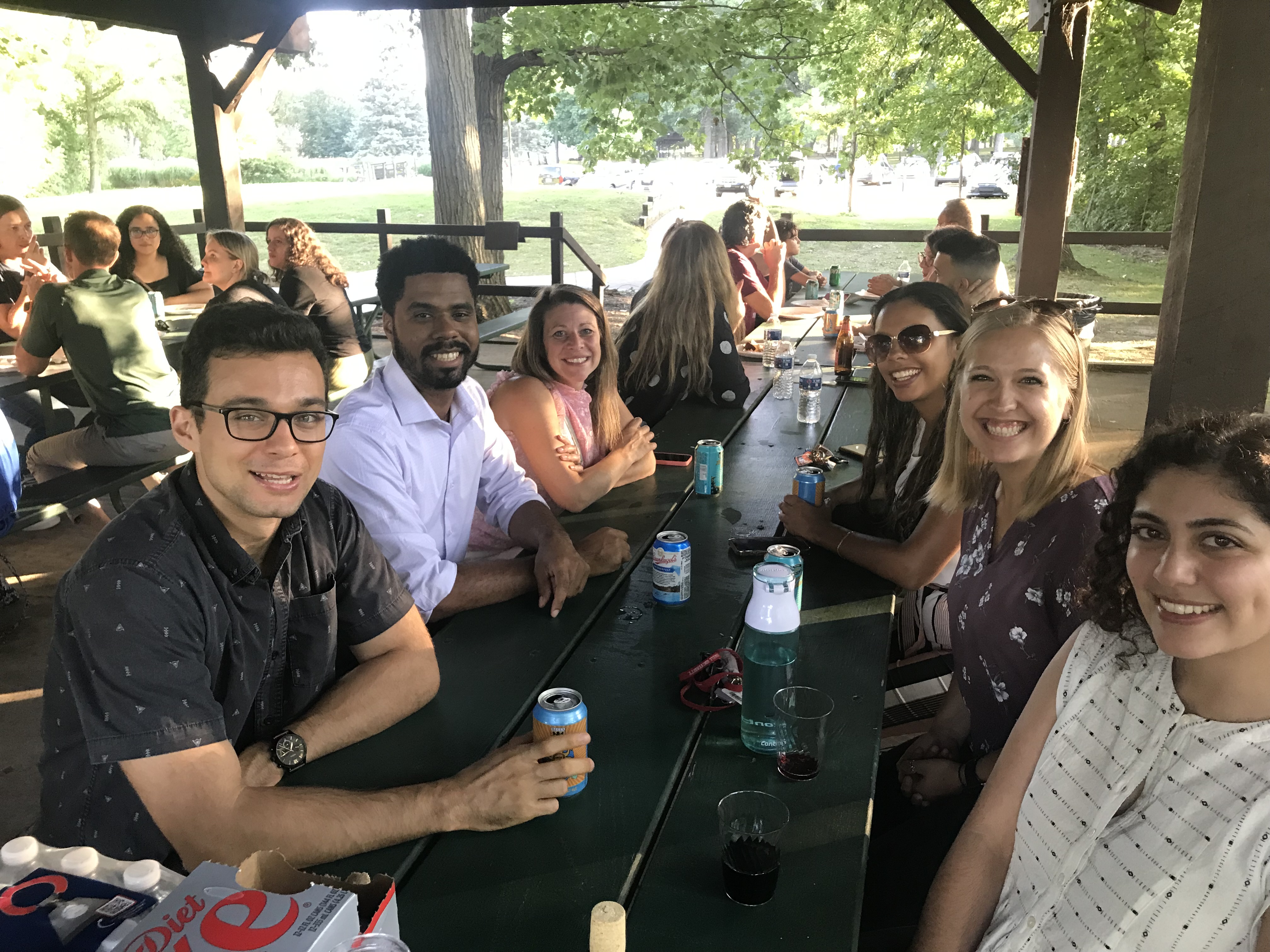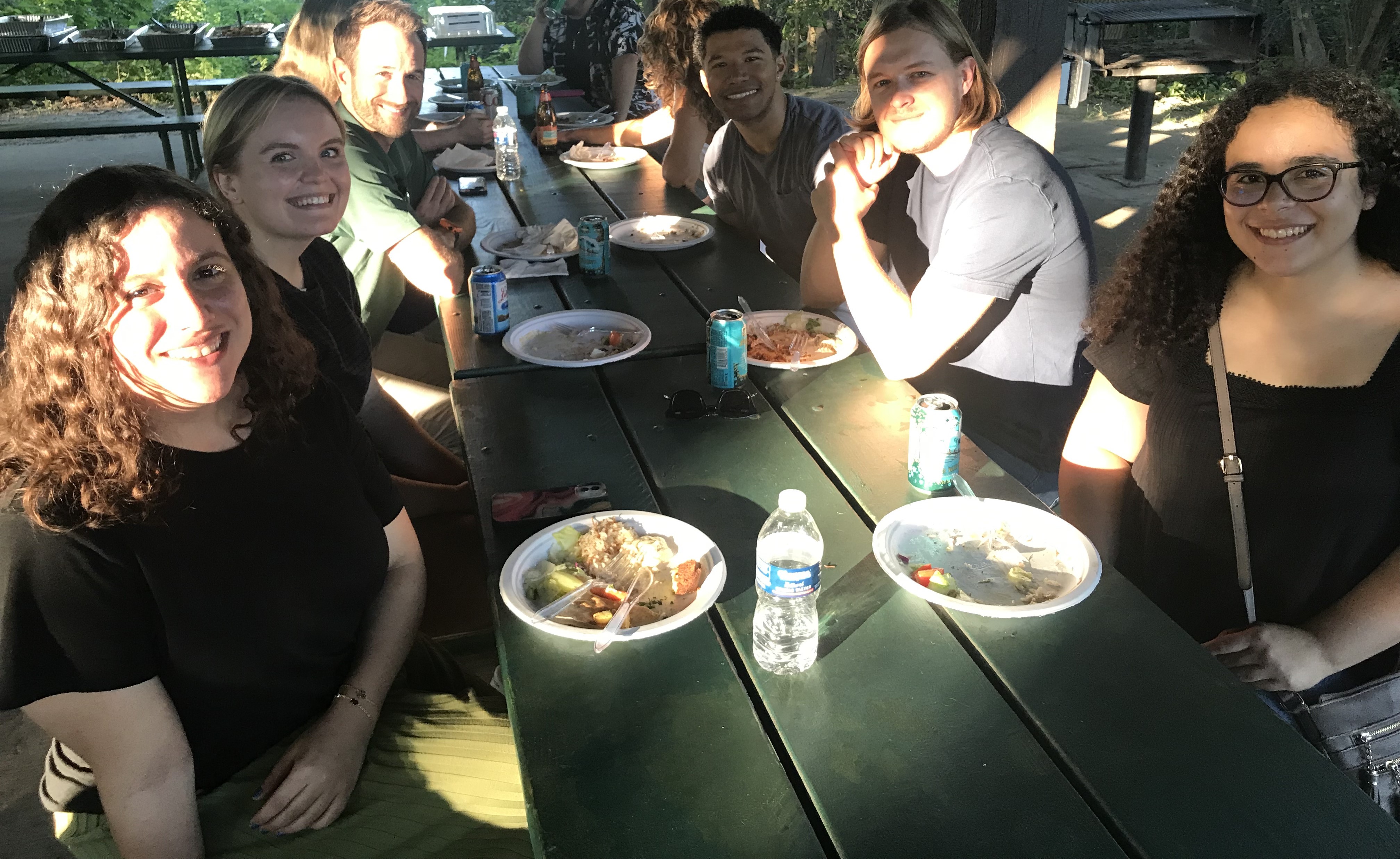 We were excited to reconnect and welcome five new graduate students 2022 - Grace Anderson, Christophe Delay, Matthew Marvin, Kenan Sayers, and Hannah Tokish!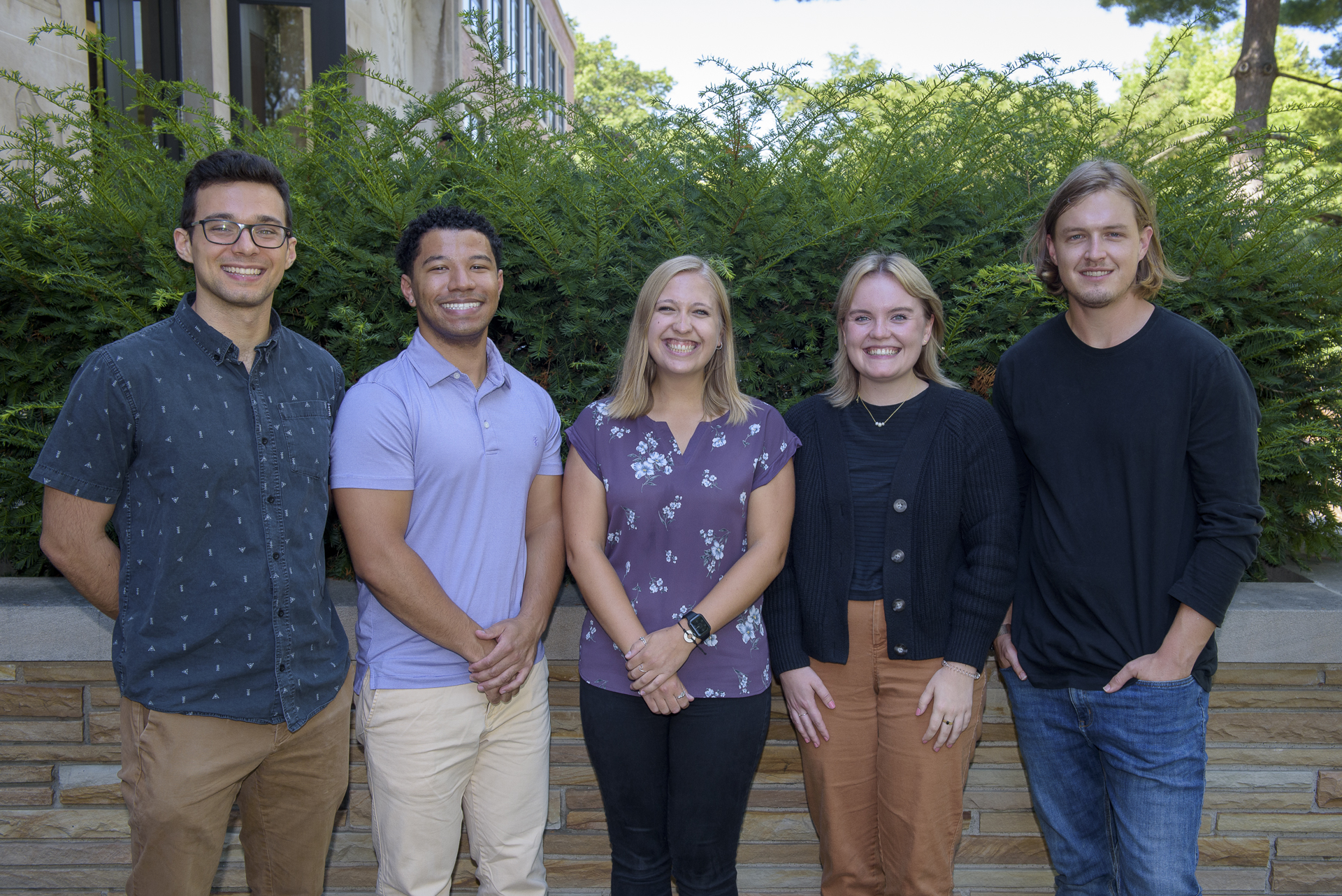 Graduation Celebrations 
In the spring of 2022, two sixth year students successfully earned their doctoral degrees! Congratulations to Evan Good and Beier Yao!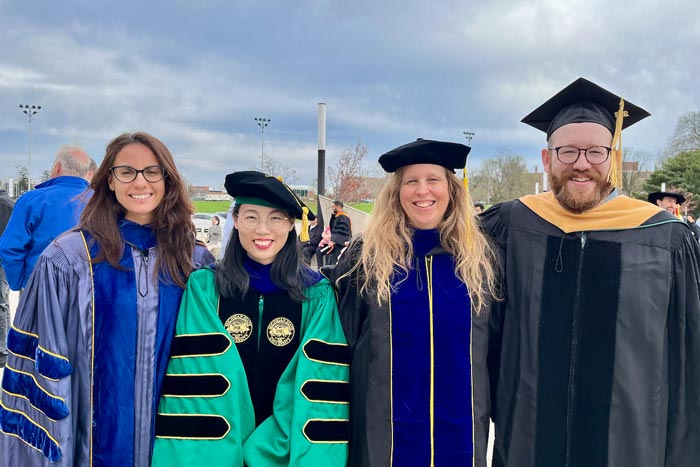 Our second year students also successfully defended their master's theses! Congratulations to Carolina Anaya, Kalei Glozier, Devon Kimball, and Jessica Tschida!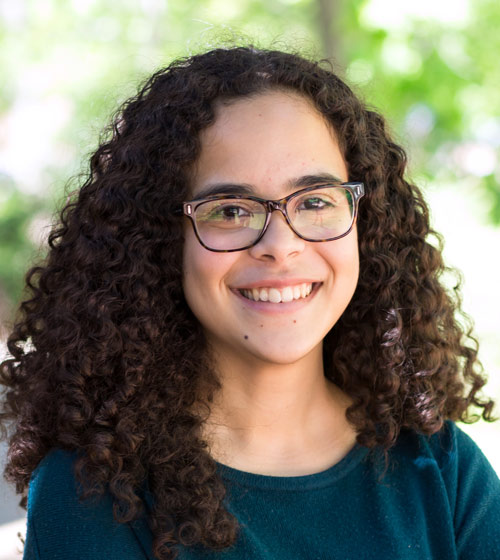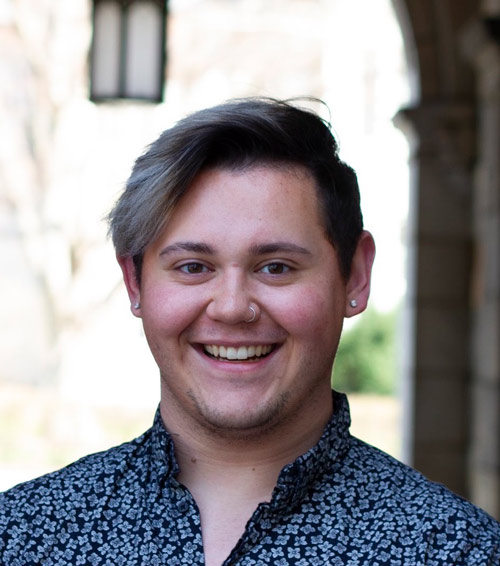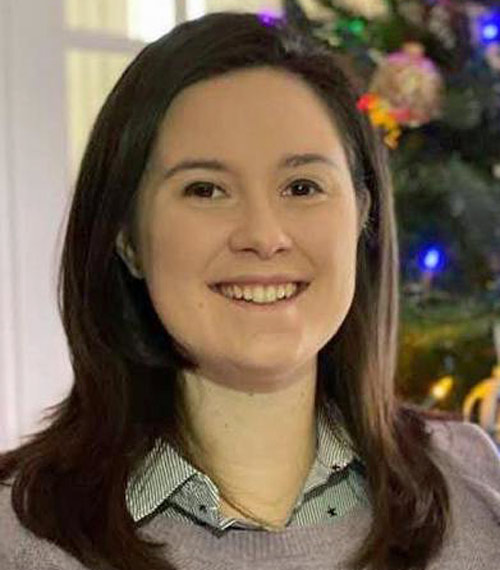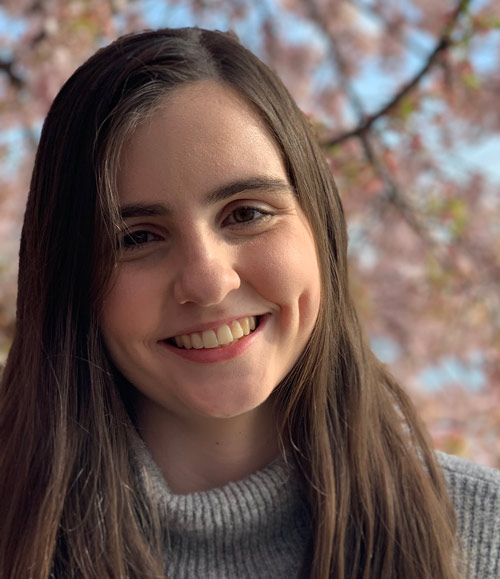 We were also able to celebrate these graduations in-person, for the first time since May 2019.  Pictures below are from our Clinical Science Program Graduation Party - congratulations to all of our outstanding graduates!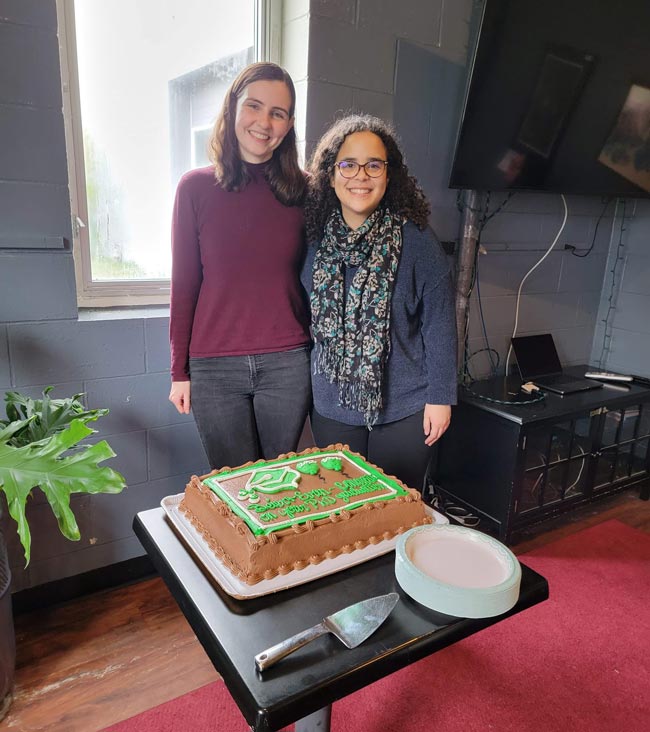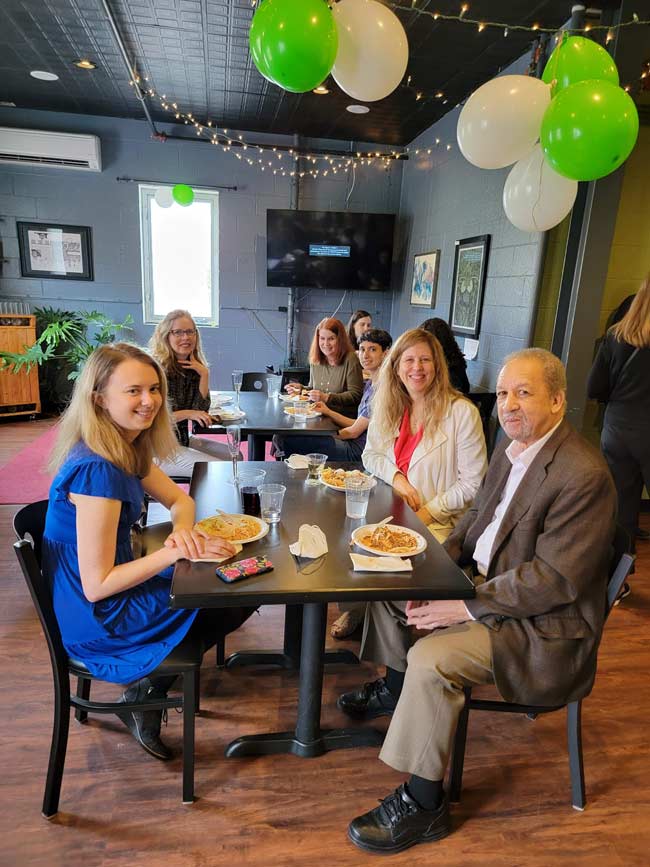 Promotion Celebrations
In 2020 and 2021, three Clinical Science faculty members were promoted to a higher rank.  Congratulations to Drs. 
Brooke Ingersoll
and
Jason Moser
who were promoted to Professor, and Dr. 
Katharine Thakkar
who was promoted to Associate Professor!