Prospective Students

Curious about joining the MSU Clinical Science program?
The graduate students in our Clinical Science program are the backbone of the program. The program has 20-25 active graduate students at any one time, and all students are actively involved in research labs, staffing the training clinic, and assisting in course instruction. The quality of our students is evidenced by their high-level of research productivity and their success on the internship and job market, including a 100% match rate to APA-accredited, APPIC internships in the past 15 years.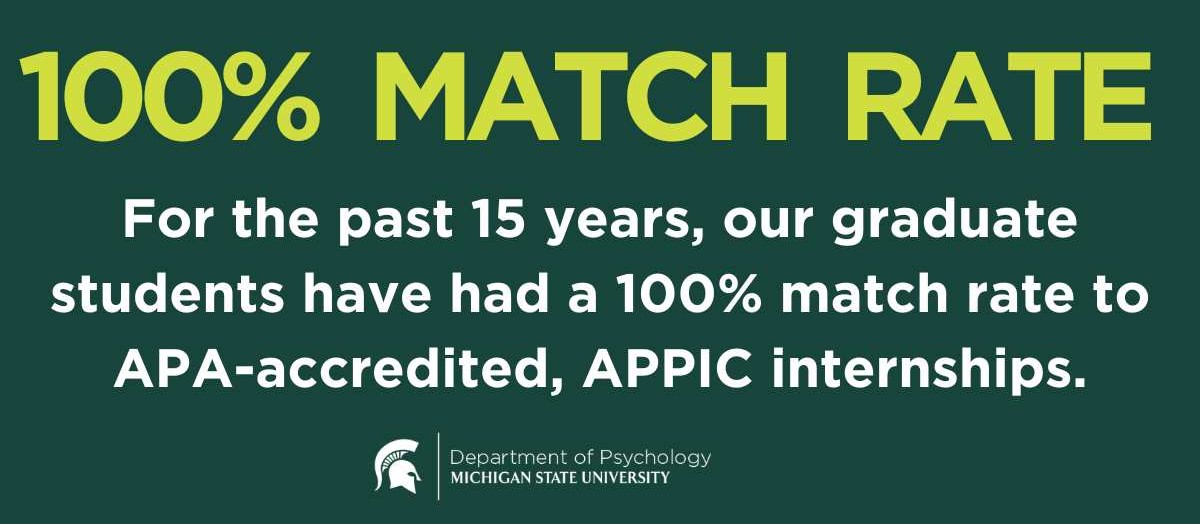 Here, we have a mentorship model that encourages an apprentice-like relationship between our students and advisors.  Advisors assist students in conducting cutting-edge research, developing individualized training experiences, and closely guiding them through the program. We also encourage students to work in multiple labs and develop expertise in multiple methodologies that they may apply to their own work.
Our graduate students train in evidence-based assessment and therapy from relational psychodynamic, CBT, and third-wave CBT approaches in our state-of-the-art Psychological Clinic, which boasts a strong relationship with the broader community. Clinical supervisors, including our faculty as well as experienced clinicians in the community, guide and provide feedback and instruction to student clinicians.
We also have a monthly brown bag series for students and faculty to come together and learn from one another. This series illustrates our value of life-long learning and has proven to be a meaningful integration of clinical and research skills. 
Information for Prospective Students